Modellnummer: 330
Leitungsende, gewichtsbelastet, integriert, atmosphärisch deflagrationssicher
Die Montage dieses Druckentlastungsventils mit einer wirksamen Flammensperre verbessert die Sicherheit des Personals, des Standorts und der Ausrüstung, indem das Risiko eines Überschlags durch die Entlüftung verringert oder beseitigt wird.
Das Über- und Unterdruckentlastungsventil Modell 330 von Storagetech mit Flammensperre schützt Massenlagertanks und -behälter vor Über- und Unterdruck. Die Ventile werden auf dem Tankdachflansch oder einem Entlüftungsrohr aus dem Dampfraum montiert. In der geschlossenen Position werden die Druckentlastungspalette und die Membrananordnung fest gegen eine Dichtung gehalten, um den Verlust von Dampf an die Atmosphäre zu verhindern. Steigt der Tankinnendruck durch Produktbefüllung und Dampfentwicklung an, steigt auch der Druck im Tank und bei Erreichen des eingestellten Gerätedrucks öffnet die Membrane und entlässt das Gas in die Atmosphäre. Der Öffnungssollwert ist aus einem Bereich zwischen +61 mbar und +1000 mbar (+24 Zoll W.C. und 400 Zoll W.C.) wählbar, und das Ventil schließt wieder, wenn der Tank auf einen sicheren Druck zurückkehrt. Eine Inline-Flammensperrkombination bietet zusätzliche Sicherheit und verhindert das Eindringen von Flammen in den Lagertank oder das Rohr durch Ventilöffnungen. Die Flammensperre kann zu Wartungszwecken leicht gelöst und entfernt werden, ohne die Funktion des Überdruckventils zu beeinträchtigen.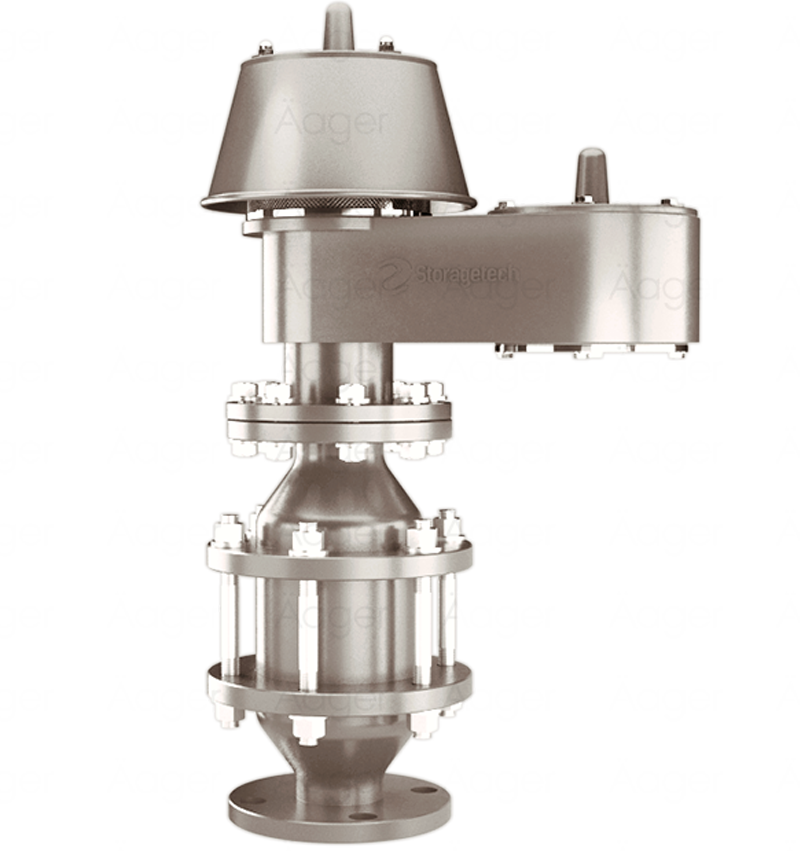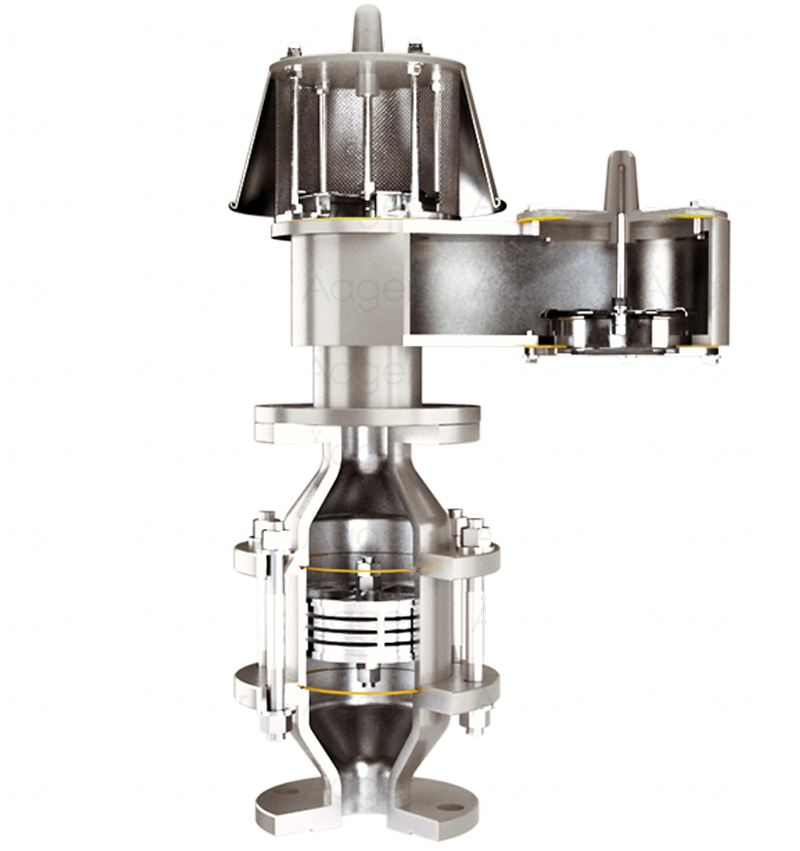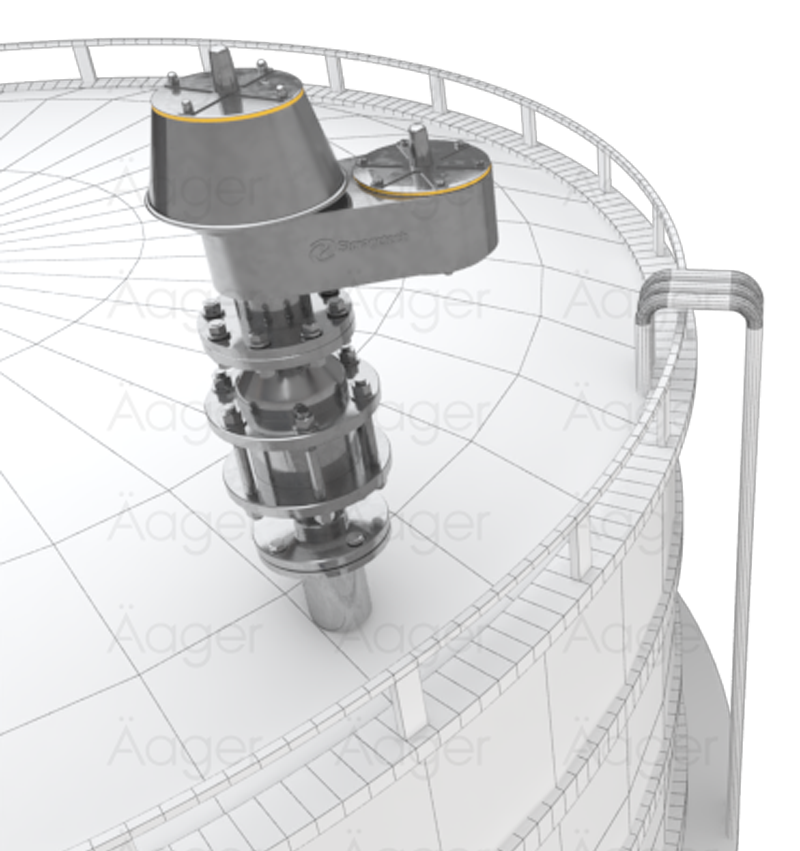 | | |
| --- | --- |
| MODEL 300 | In-line Deflagration Flame Arrestor (flanged) |
| MODEL 100 | Pressure-vacuum Relief Valve (weight-loaded; discharge to atmosphere) |
The size of the vent should be calculated in accordance with API Standard 2000 (ISO 28300) – Venting Atmospheric and Low-Pressure Storage Tanks or other international standards.
| | |
| --- | --- |
| Data Sheet | Pressure Relief, Vacuum Relief, and Pressure-Vacuum Relief Valves |
| Data Sheet | Model 300 In-line Deflagration Flame Arrestor |
| Data Sheet | Model 100 Pressure-vacuum Relief Valve (weight-loaded; discharge to atmosphere) |
Fordern Sie ein Angebot an
Benötigen Sie ein schnelles Angebot? Füllen Sie das Formular aus und wir melden uns in Kürze
Lesen Sie von uns mehr über Flammensperren!