Le modèle de séchoir de ventilation de StorageTech 1300 empêche l'humidité de pénétrer les réservoirs de stockage d'air. Il réduit la capacité de corrosion des produits stockés, protège également les pompes et les pipelines de la corrosion avec une vapeur d'eau condensée et contrôle la corrosion de la rouille à la partie d'espaceur d'air de tous les réservoirs de stockage.
Le sèche-linge Storagetech est monté sur la soupape de reniflard du réservoir. Il peut très bien être rassemblé soit sur le dessus du réservoir, soit sur le sol. La plupart des sécheuses d'évent de chars sont installées à l'extérieur, il est suggéré qu'ils soient placés du côté non solaire des réservoirs et se protéger des faisceaux solaires directs pour travailler avec une température plus basse.
Étant donné que l'humidité est un polluant pour tout produit stocké dans le réservoir, la réduction de cette teneur en humidité par les sécheuses d'évent de réservoir ne peut qu'augmenter la durée de vie du réservoir du réservoir et la pureté des produits stockés. C'est pourquoi le sèche-linge StorageTech est un must pour tous les réservoirs de stockage.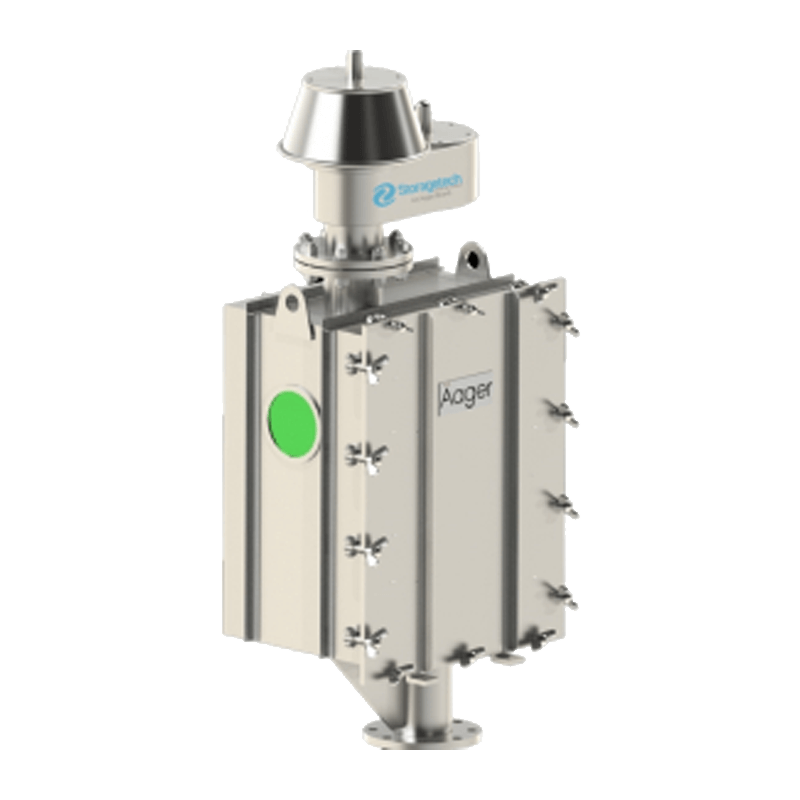 Sécheur de ventilation du réservoir de stockage Filtres ISG – (Indicateur Gel de silice) peut adsorbation l'humidité jusqu'à 30% de son poids et le passage de la couleur dessiccants de l'orange au vert. C'est un point clé que le dessicant est saturé et doit être remplacé et a une efficacité d'adsorption élevée à des températures élevées. Le changement de couleur peut être facilement observé à partir des filtres ISG de vitre et de réservoir de stockage. Les filtres ISG sont facilement remplaçables. Le produit que nous utilisons dans le filtre est respectueux de l'environnement car il ne contient pas de chlorure de cobalt II.
Construction
| | |
| --- | --- |
| Sizes | 2" to 12" 50 to 300mm |
| Body | Carbon steel, 316 stainless steel |
| Absorbent | Silica Gel |
Demander un devis
Avez-vous besoin d'un devis rapide? Remplissez le formulaire ci-dessous et attendez notre réponse bientôt
En savoir plus sur les absorbeurs d'air et de gaz / épurateurs!