Modellnummer: 314
Die leichten Deflagrations-Flammensperren von Storagetech sind für die Installation am Ende einer Rohrleitung oder an einer atmosphärischen Entlüftung von Behältern konzipiert, in denen brennbare Gase oder Dämpfe vorhanden sein können. Im Unterschied zu den anderen Produkten der Reihe bieten diese Flammensperren leichte und wirtschaftliche Lösungen.
Das Funktionsprinzip der 314-Modelle besteht im Wesentlichen darin, dass die Verbrennungsprodukte an der Elementoberfläche durch Wärmeabgabe während einer atmosphärischen Verpuffung gekühlt werden. Dieser Prozess eliminiert potenzielle Probleme, indem verhindert wird, dass der Verbrennungsprozess in die geschützte Entlüftungsleitung gelangt.
Die Gasspülung von Geräten, Probenleitungen und Instrumentierungsleitungen sind die Anwendungsbereiche für diese Art von Flammensperre. Die Verbindungspunkte dieses Produkts bieten beide Typen, männlich und weiblich. Die weibliche Verbindung enthält ein Schlüsselloch für eine einfache Montage. Der Typ verhindert auch, dass Staub, Wind, Regen oder Insekten eindringen und die Wirksamkeit des Produkts beeinträchtigen.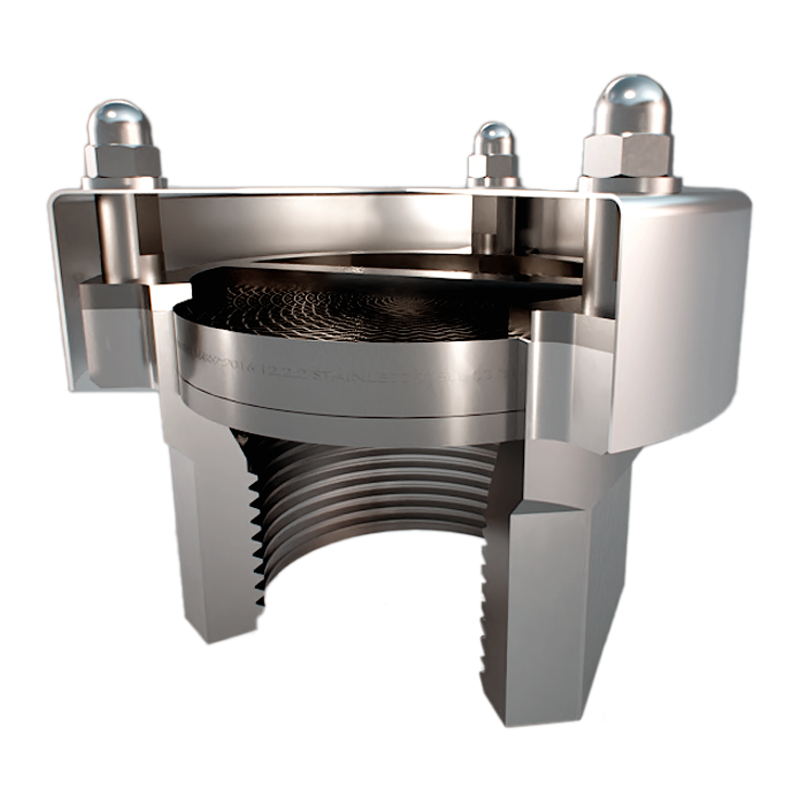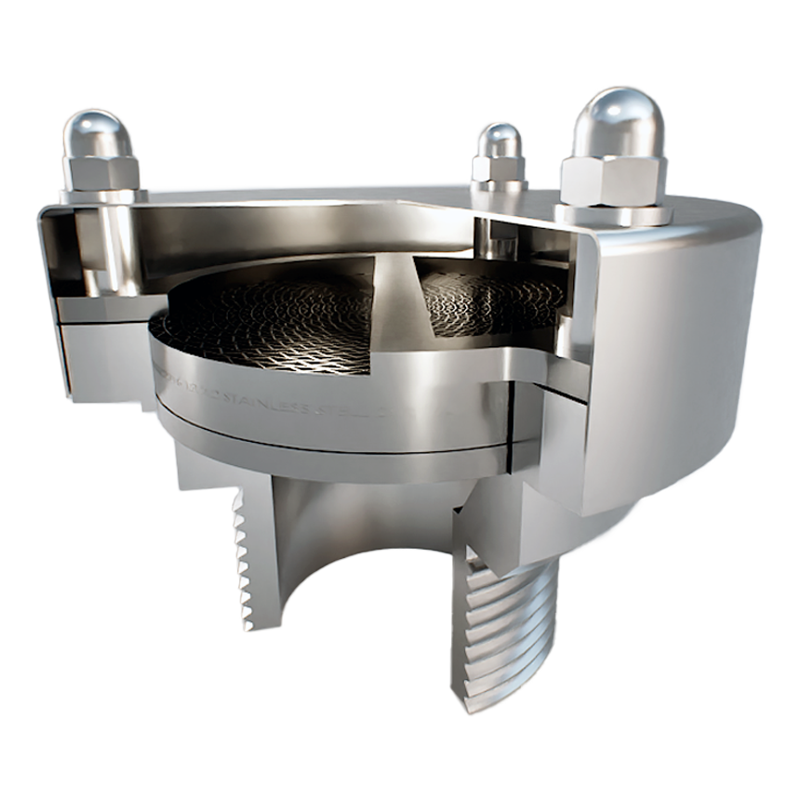 | | |
| --- | --- |
| Sizes: | under 2'' |
| Body / Flanges: | Aluminum |
| Element Core: | Stainless steel |
| Element Core Retaining Ring : | Aluminum |
| Hood Support Clip: | Spring Steel |
| Paint finish: | Powder Coating, Colour RAL 9006, Epoxy Paint, Colour RAL 9006, Customer Specification |
Lightweight, easy fitting
Versatile and compact
Cost-effective design
Made with connection points of male & female
The female connection point enables easy montage due to its key-mouth-structute
Weatherproofed
40 years of engineering experience
Fordern Sie ein Angebot an
Benötigen Sie ein schnelles Angebot? Füllen Sie das Formular aus und wir melden uns in Kürze
Lesen Sie von uns mehr über Flammensperren!