Modellnummer: 400
Das gewichtsbelastete Notfallentlastungsventil von Storagetech, des Modells 400, dient als letzter Ausweg, wenn ein Behälter oder Lagertank einem großflächigen Brand ausgesetzt ist und das standardmäßige Druckentlastungsventil sich nicht öffnet oder den extremen Bedingungen standhält.
Im Brandfall kommt es aufgrund der erhöhten Verdunstungsrate zu einem hohen Gasaustausch, der über das Notablassventil in die Atmosphäre abgegeben wird. Die Abdeckung wird manuell wieder aufgesetzt, um die Dichtigkeit zu gewährleisten, wenn der Brandfall gelöst wurde.
Es gibt eine Auswahl an Druckentlastungseinstellungen, um eine Auswahl nahe dem maximalen Betriebsdruck des Behälters zu ermöglichen.
Die gewichtsbelastete Druckentlastungs-Notentlüftung wird in der horizontalen Ebene an einem Flansch an der Oberseite des Tanks installiert. Eine sekundäre Verwendung der Einheit ist der Zugang zum Tank zur Produktprobenahme oder Tiefenmessung.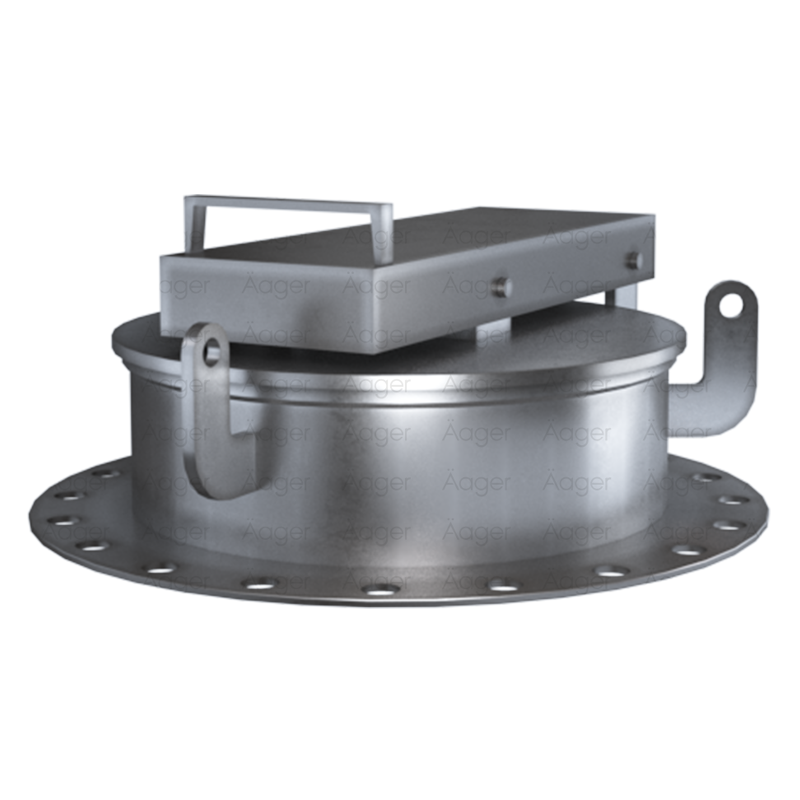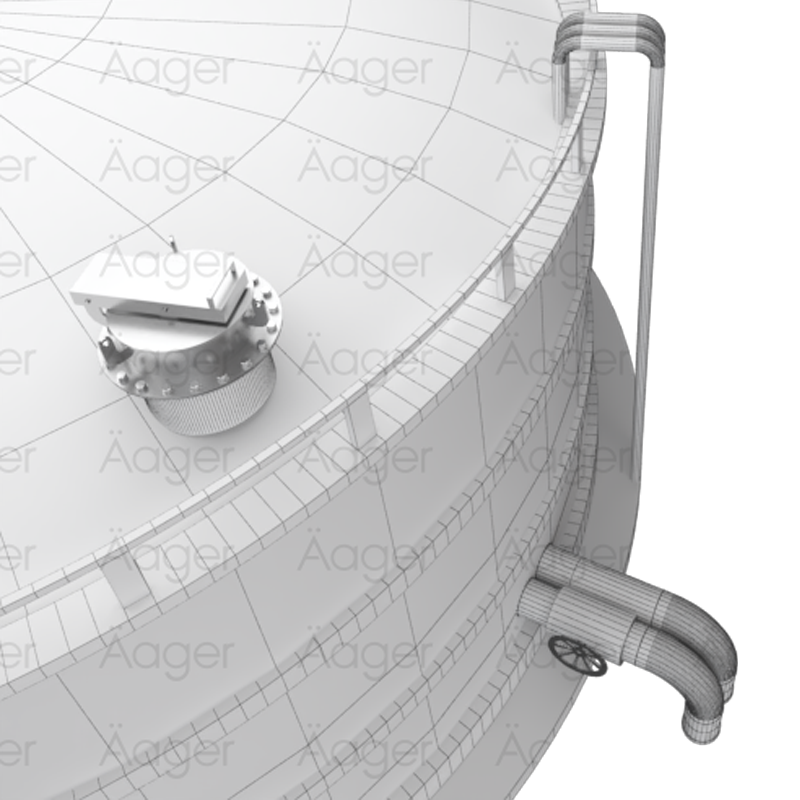 | | |
| --- | --- |
| Druck | Weight-loaded +2.0 mbar and +60 mbar. (+0.8 inch W.C and +24 inch W.C) |
| Ambient temp | -20°C to +60°C |
Größen
6" to 30" 150 to 750mm
Body / Flange
1-) Carbon steel
2-) Stainless steel 316 or 304
3-) Customer Specification
Flanges drilling
API Class 150, DIN PN 16, Special
Seals
Nitrile, Special
Paint finish
1-) Powder Coating, Colour RAL 9006
2-) Epoxy Paint, Colour RAL 9006
3-) Customer Specification
ATEX cert
Ex II 1/2 G c IIB
The integrity of the seal is tested for leakage in accordance with API Standard 2521 – Use of Pressure-Vacuum Vent Valves for Atmospheric Loss.
The size of the vent should be calculated in accordance with API Standard 2000 (ISO 28300) – Venting Atmospheric and Low-Pressure Storage Tanks or other international standards.
Fordern Sie ein Angebot an
Benötigen Sie ein schnelles Angebot? Füllen Sie das Formular aus und wir melden uns in Kürze
Lesen Sie mehr von uns über Notentlastungsventile und Manometerluken!
Äager is One of the Main Sponsor of Stocexpo Middle East Africa 2017
seyma.ekici
Storagetech to provide storage tank safety for Essar Group's Jurong Aromatics Corporation Project in Singapore
serkan.ulas