Modellnummer: 320
Die Inline-Detonations-Flammensperre Modell 320 von Storagetech (auch Flammensperre oder Feuersperre genannt) ist für den Einbau in Gasleitungen konzipiert. Eine Detonation tritt auf, wenn die Flamme, die sich durch die Pipeline bewegt, Überschallgeschwindigkeiten erreicht, normalerweise als Ergebnis der Pipeline-Konfiguration oder der Oberflächenrauhigkeit der Pipeline. Änderungen der Gasdichte und des Drucks bewirken, dass sich die Flammengeschwindigkeit von Unterschall zu Überschall verändert.
Das Flammenlöschelement ist auf die drei- bis vierfache Fläche des Einbaurohres ausgelegt und wird zwischen zwei geflanschten Reduzierkolben montiert. Das Element umfasst eine eng gerollte Spirale oder Spiralen aus gekräuseltem Edelstahlband, um Durchgänge zu bilden, durch die der Dampf strömt. Die Fläche jedes Durchgangs bestimmt das Schutzniveau, das das Element bietet. Die Inline-Detonations-Flammensperre Modell 320 von Storagetech hat eine maximale experimentelle Sicherheitslücke (MESG) gemäß der Norm und ist für die Gasgruppen IIB und IIA geeignet.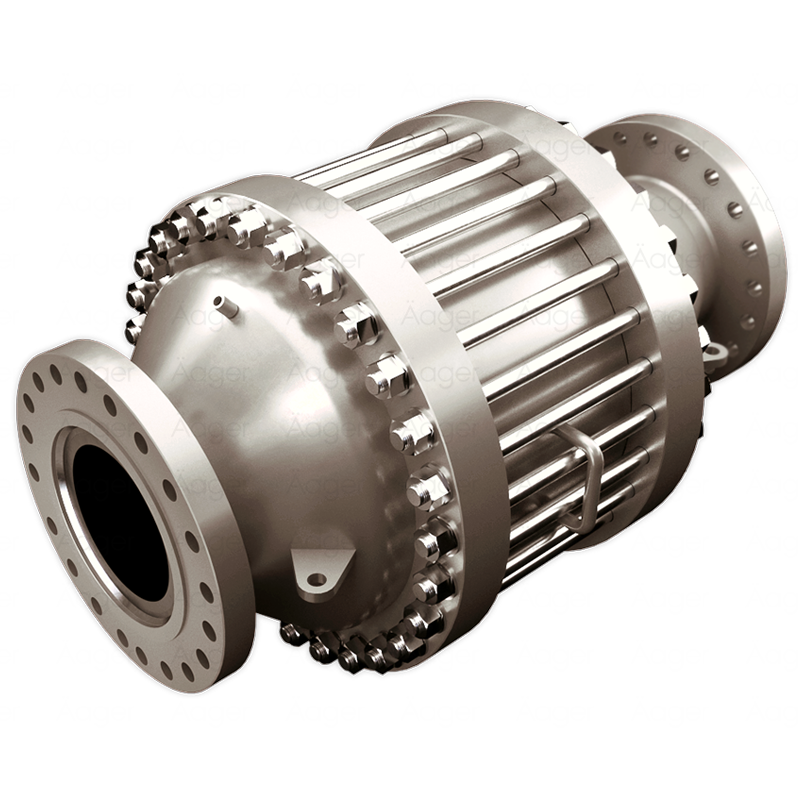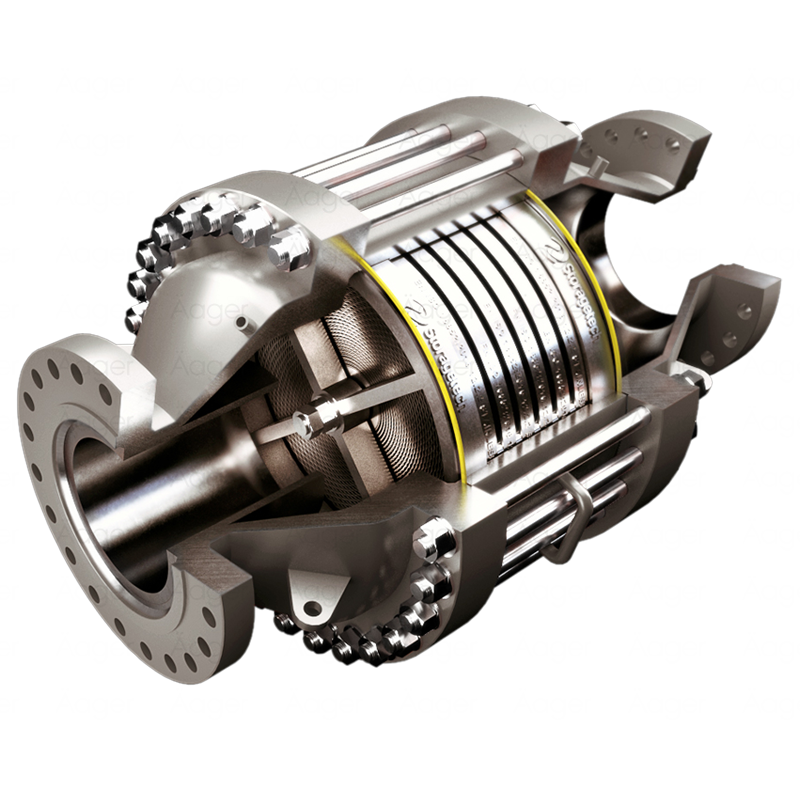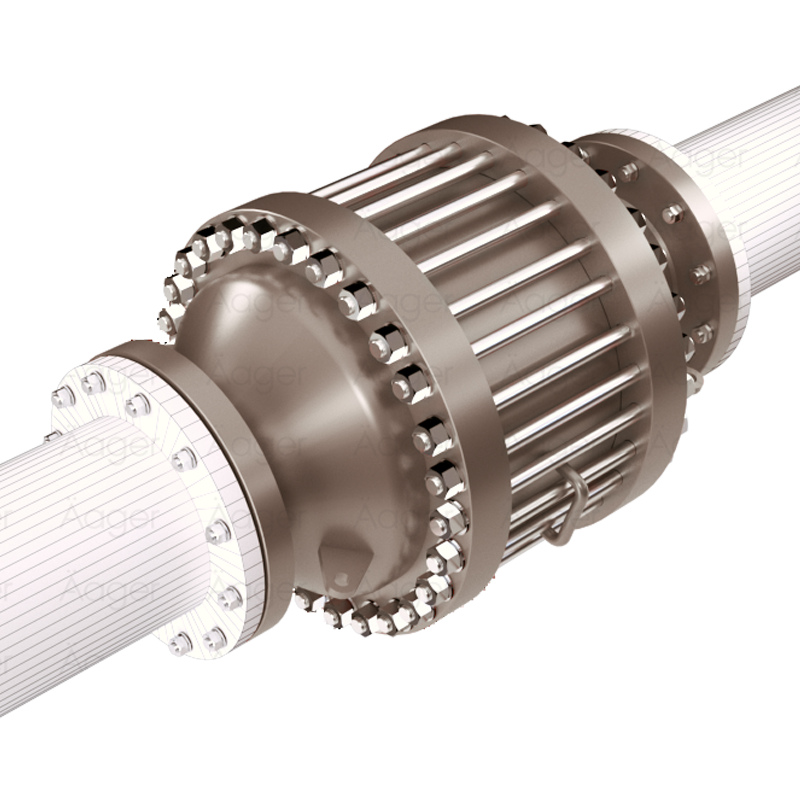 Die Detonationsflammensperre ist robuster als die Deflagrationsflammensperre, und zusammenhängende Spiralen haben kleinere MESGs, um höheren Drücken standzuhalten und Detonationen zu löschen. Sie sollte in der Rohrleitung installiert werden, wo ein erheblicher Abstand zwischen dem Gerät und der potenziellen Zündquelle besteht.
Das Gerät wird mit einem Erdungspunkt, einer Kupferlasche und einem Kabel geliefert. Ein Temperatursensor kann auf Anfrage bereitgestellt werden. Das Element kann zum Reinigen oder Austauschen leicht entfernt werden.
Standard sizes
1" to 12" DN25 to DN300
Body / Flanges
1-) Carbon steel
2-) Stainless steel AISI 316 –L or 304-L
3-) Aluminium
4-) Customer Specification
Flange drilling
API Class 150, PN16, and Special
Flame element
Stainless steel AISI 316 –L or 304-L
O-ring seal
Nitrile, Special
Screen
Stainless steel
Weather hood
Carbon steel, Stainless steel or Aluminium
Paint finish
1-) Powder Coating, Colour RAL 9006
2-) Epoxy Paint, Colour RAL 9006
3-) Customer Specification
ATEX cert
Ex II 1/2 G IIB
The size of the vent should be calculated in accordance with API Standard 2000 (ISO 28300) – Venting Atmospheric and Low-Pressure Storage Tanks or other international standards.
Data sheet, Model 340 In-line Deflagration Flame Arrestor
Fordern Sie ein Angebot an
Benötigen Sie ein schnelles Angebot? Füllen Sie das Formular aus und wir melden uns in Kürze
Lesen Sie von uns mehr über Flammensperren!