Modellnummer: 300
Die vertikale Inline-Deflagrations-Flammensperre Modell 300 von Storagetech (auch als Flammensperre oder Brandsperre bezeichnet) ist für die Installation von Rohrleitungen in der Nähe der Quelle einer potenziellen Zündquelle vorgesehen, indem die Flammengeschwindigkeit und die Entwicklung eines Explosionsdrucks minimiert werden.
Das Flammenlöschelement ist auf die drei- bis vierfache Fläche des Einbaurohres ausgelegt und wird zwischen zwei geflanschten Reduzierkolben montiert. Das Element umfasst eine eng gerollte Spirale oder Spiralen aus gekräuseltem Edelstahlband, um Durchgänge zu bilden, durch die der Dampf strömt. Die Fläche jedes Durchgangs bestimmt das Schutzniveau, das das Element bietet. Die Inline-Deflagrations-Flammensperre Modell 300 von Storagetech hat eine maximale experimentell sichere Lücke gemäß Standard und ist für die Gasgruppen IIB und IIA geeignet.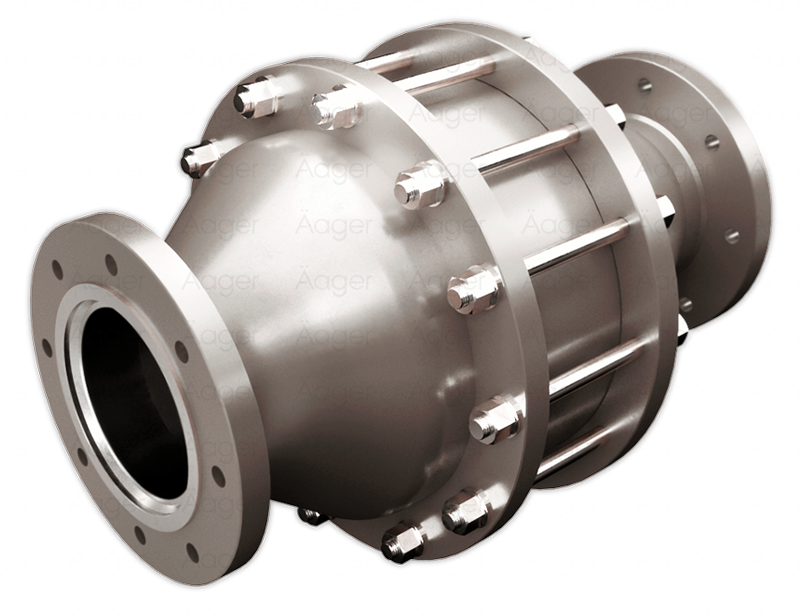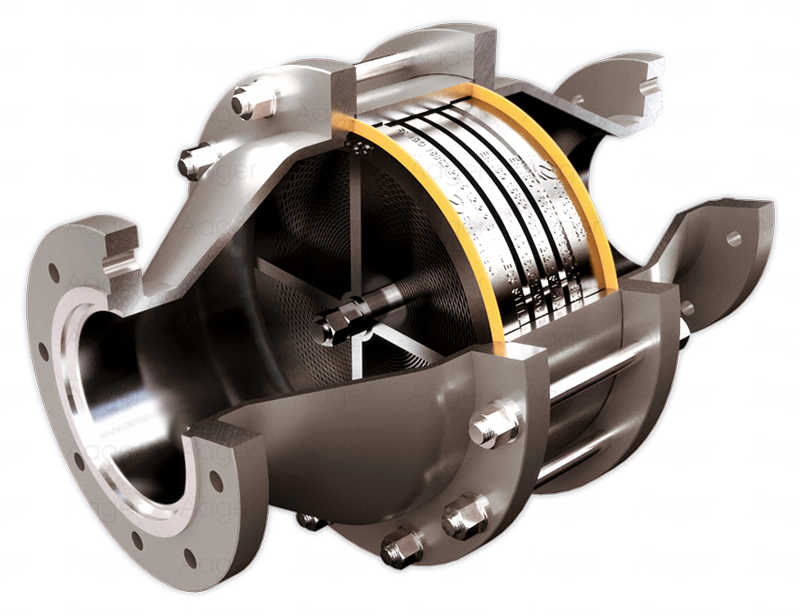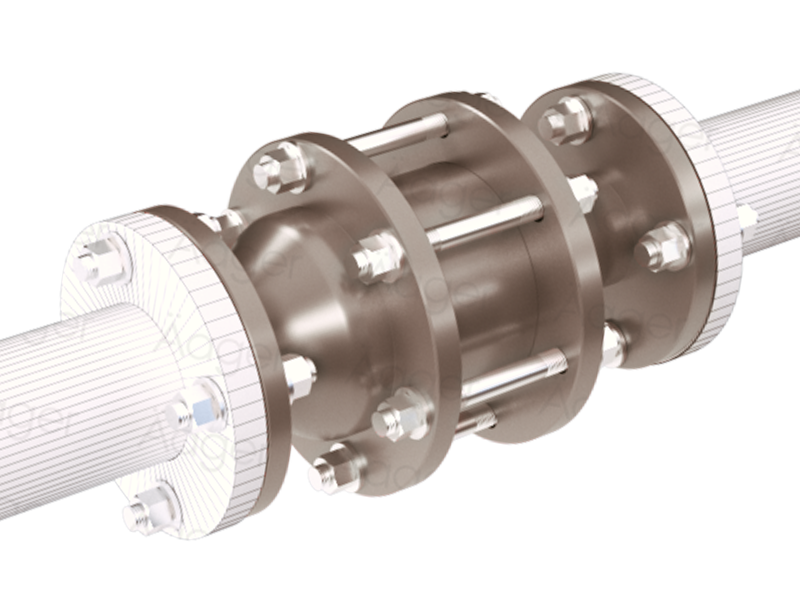 Bei normalem Betrieb ermöglicht das Flammenelement den bidirektionalen Strom von Luft und brennbaren Dämpfen, führt jedoch zu einem zusätzlichen Druckverlust, der bei der Konstruktion des Systems berücksichtigt werden muss. Wenn ein Feuer oder eine Entzündung außerhalb des Geräts auftritt und die brennbare Entladung entzündet, löscht die Flammensperre das führende Feuer, indem sie die Wärme absorbiert und verteilt, wenn sie durch das Element strömt.
Das Gerät wird mit einem Erdungspunkt, einer Kupferlasche und einem Kabel geliefert. Periodisch kann die Zelle zum Reinigen oder Ersetzen entfernt werden.
Die Deflagrations-Flammensperre Modell 300 ist zum Löschen von Unterschallflammen geeignet und sollte in der vertikalen Ebene in der Nähe einer potenziellen Zündquelle montiert werden. Sie ist für die Verwendung mit allen Druckentlastungs- und Druck-Vakuum-Ventilen von Storagetech geeignet und sollte am Einlass der Druckentlastungseinheit installiert werden.
Standard sizes
1" to 12" DN25 to DN300
Body / Flanges
1-) Carbon steel
2-) Stainless steel AISI 316 –L or 304-L
3-) Aluminium
4-) Customer Specification
Flange drilling
API Class 150, PN16, and Special
Flame element
Stainless steel AISI 316 –L or 304-L
O-ring seal
Nitrile, Special
Screen
Stainless steel
Weather hood
Carbon steel, Stainless steel or Aluminium
Paint finish
1-) Powder Coating, Colour RAL 9006
2-) Epoxy Paint, Colour RAL 9006
3-) Customer Specification
ATEX cert
Ex II 1/2 G IIB
The size of the vent should be calculated in accordance with API Standard 2000 (ISO 28300) – Venting Atmospheric and Low-Pressure Storage Tanks or other international standards.
Fordern Sie ein Angebot an
Benötigen Sie ein schnelles Angebot? Füllen Sie das Formular aus und wir melden uns in Kürze
Lesen Sie von uns mehr über Flammensperren!