Numéro de modèle : 312
Les arrête-flammes Storagetech (fin de ligne, avec capot à ouverture automatique) sont des dispositifs passifs qui empêchent la propagation d'une flamme ou d'un incendie d'entrer dans une ouverture d'un pipeline ou d'un récipient déchargeant des vapeurs inflammables. À la différence du modèle 310, la hotte anti-intempéries du pare-flammes de fin de ligne modèle 312 est conçue pour réagir au feu instantanément grâce à son lien fusible, qui fond pendant l'incendie et permet à la hotte anti-intempéries de libérer le gaz / le feu dans l'atmosphère.
La cellule à flamme, en fonctionnement normal, permet la libre circulation de la vapeur, bien qu'elle introduit une perte de pression supplémentaire qui doit être prise en compte dans la conception du système. Ce pare-flammes anti-déflagration convient à l'extinction des flammes subsoniques et doit être situé à l'extrémité d'un pipeline ou à la sortie d'un navire. Il doit être installé dans le plan horizontal et ne doit pas être utilisé avec des soupapes de surpression ou des soupapes de surpression-vide. Une hotte anti-intempéries et un écran protègent l'évent et empêchent la poussière, le vent, la pluie ou les insectes de pénétrer et de dégrader l'efficacité du produit.
L'unité est fournie avec un point de terre, une étiquette en cuivre et un câble. Le capuchon a un mécanisme d'ouverture spécial, qui permet une ouverture automatique après un certain temps et une certaine température, de sorte que les lucioles s'allument librement pour minimiser l'effet. La cellule peut être retirée pour être nettoyée ou remplacée.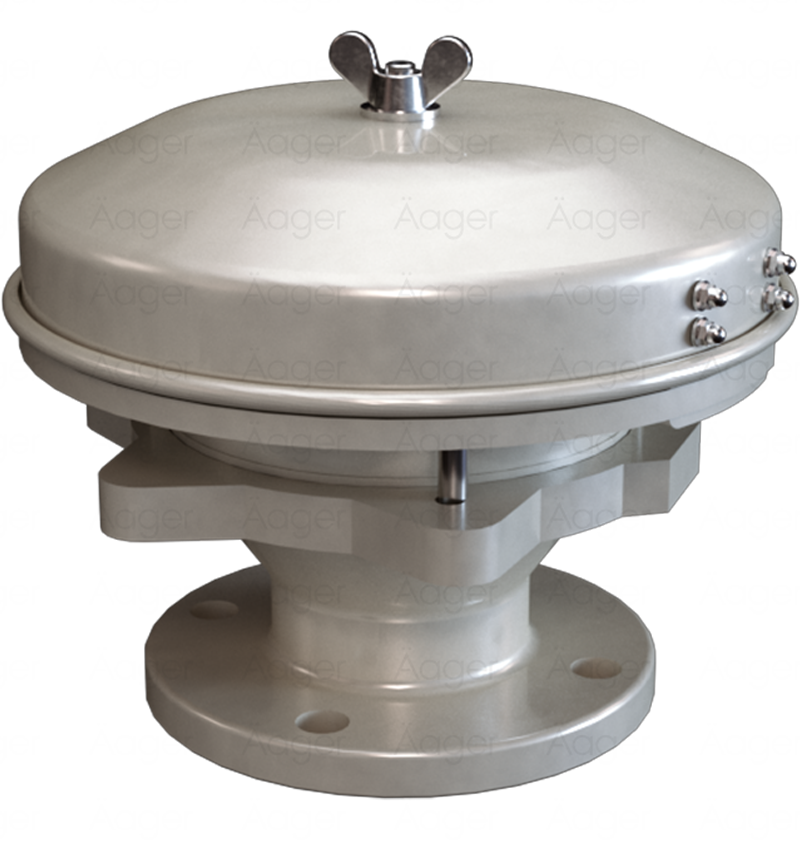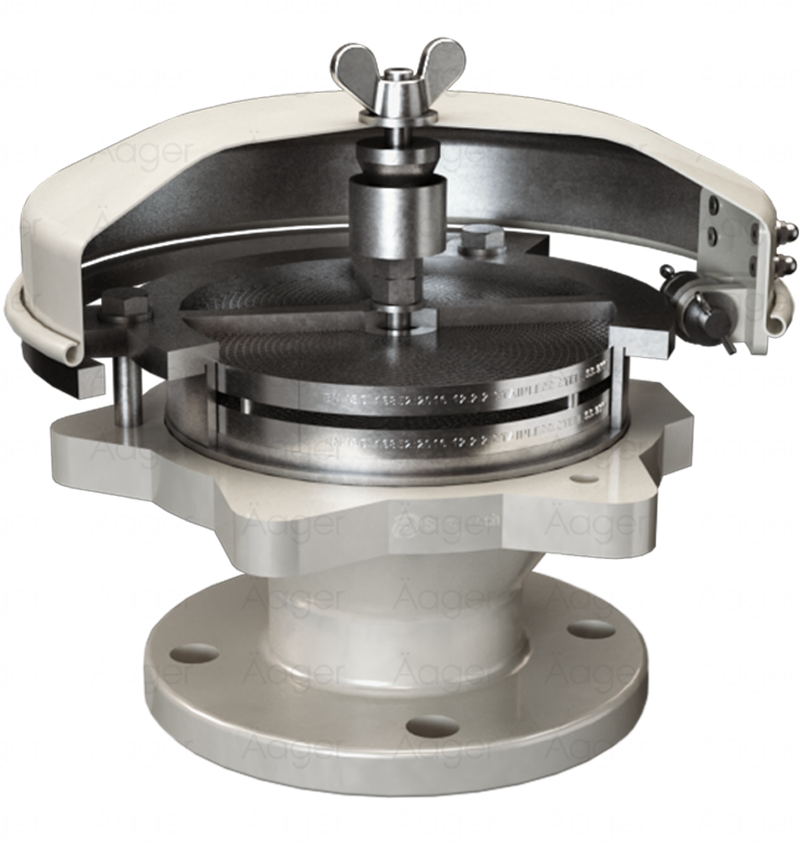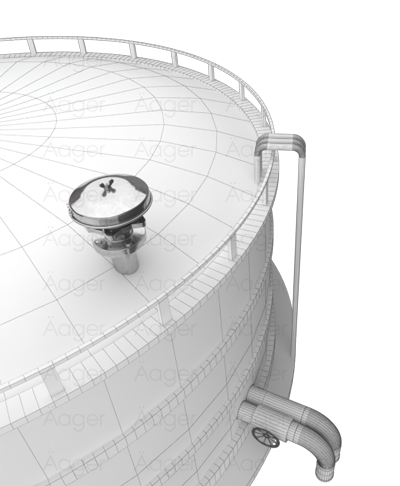 Standard sizes
1" to 12" DN25 to DN300
Body / Flanges
1 Carbon steel
2 Stainless steel AISI 316 –L or 304-L
3 Aluminium
4 Customer Specification
Flange drilling
API Class 150, PN16, and Special
Flame cell
Stainless steel AISI 304
O-ring seal
Nitrile, Special
Screen
Stainless steel
Cap
Carbon steel, stainless steel or aluminium.
Cover
Carbon steel, stainless steel or aluminium.
Paint finish
1-) Powder Coating, Colour RAL 9006
2-) Epoxy Paint, Colour RAL 9006
3-) Customer Specification
ATEX cert
Ex II 1/2 G IIB
The size of the vent should be calculated in accordance with API Standard 2000 (ISO 28300)
– Venting Atmospheric and Low-Pressure Storage Tanks or other international standards.
Data sheet Model 312 End-of-line, Deflagration Flame Arrestor
Demander un devis
Avez-vous besoin d'un devis rapide? Remplissez le formulaire ci-dessous et attendez notre réponse bientôt