Modèle: 330
Fin de ligne, Poids-chargé, combinaison, résistant à la déflagration atmosphérique
L'assemblage de cette soupape de surpression avec un arrête-flammes efficace améliorera la sécurité du personnel, de l'emplacement du site et de l'équipement, en réduisant ou en éliminant le risque de contournement à travers l'évent.
La soupape de décompression sous vide modèle 330 de Storagetech avec arrête-flammes protège les réservoirs de stockage en vrac et les cuves contre la surpression et la sous-pression. Les vannes sont montées sur la bride du toit du réservoir ou sur un tuyau d'aération de l'espace vapeur. En position fermée, la palette de décompression et l'ensemble diaphragme sont maintenus fermement contre un joint pour empêcher la perte de vapeur dans l'atmosphère. Au fur et à mesure que la pression interne dans le réservoir augmente, en raison du remplissage du produit et du développement de vapeur, la pression dans le réservoir augmente et, si la pression de consigne de l'unité est atteinte, le diaphragme s'ouvrira et déchargera le gaz dans l'atmosphère. Le point de consigne d'ouverture est sélectionnable dans une plage comprise entre +61 mbar et +1000 mbar (+24 pouces W.C. et 400 pouces W.C.), et la vanne se refermera lorsque le réservoir reviendra à une pression de sécurité. Une combinaison de pare-flammes en ligne offre une sécurité supplémentaire et évite l'entrée de flammes à l'intérieur du réservoir de stockage ou du tuyau par les ouvertures des vannes. Le arrête-flammes peut être déboulonné et retiré facilement à des fins de maintenance sans affecter le fonctionnement de la soupape de surpression.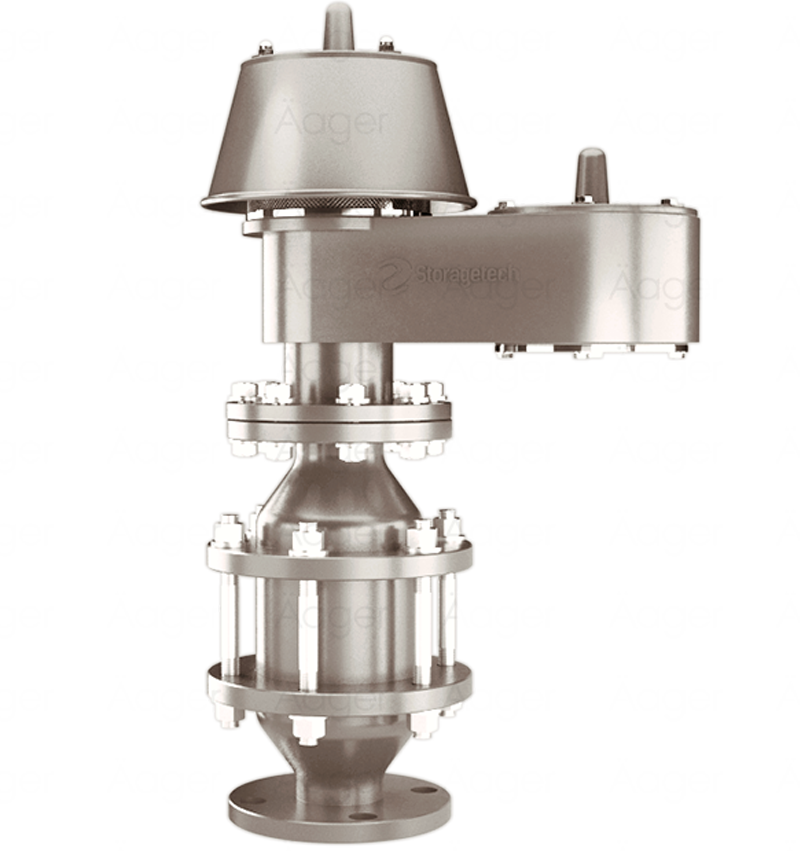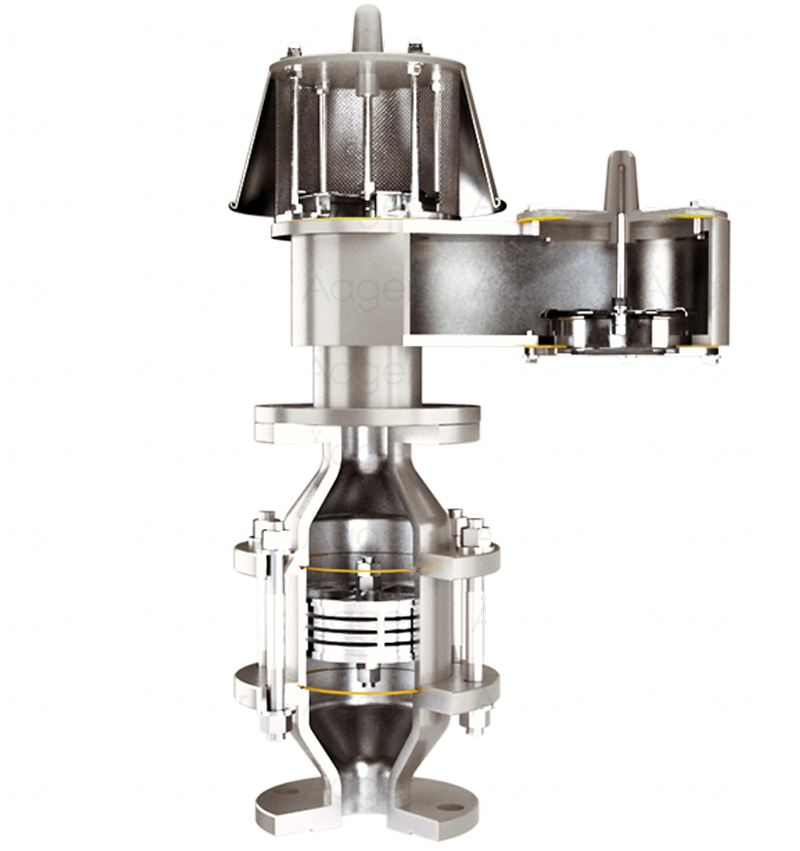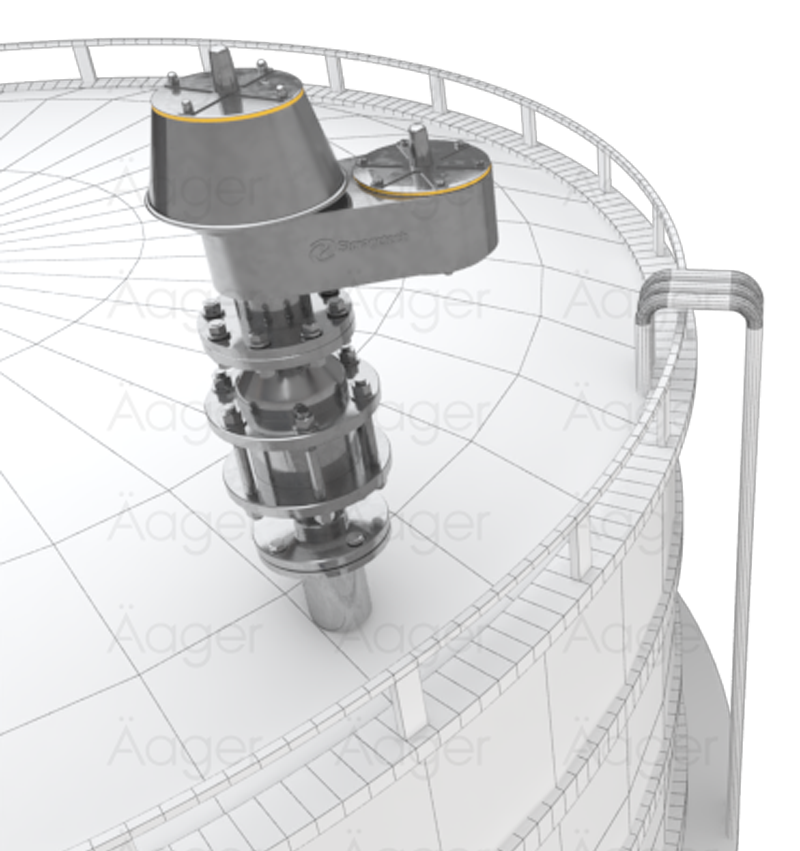 | | |
| --- | --- |
| MODEL 300 | In-line Deflagration Flame Arrestor (flanged) |
| MODEL 100 | Pressure-vacuum Relief Valve (weight-loaded; discharge to atmosphere) |
The size of the vent should be calculated in accordance with API Standard 2000 (ISO 28300) – Venting Atmospheric and Low-Pressure Storage Tanks or other international standards.
| | |
| --- | --- |
| Data Sheet | Pressure Relief, Vacuum Relief, and Pressure-Vacuum Relief Valves |
| Data Sheet | Model 300 In-line Deflagration Flame Arrestor |
| Data Sheet | Model 100 Pressure-vacuum Relief Valve (weight-loaded; discharge to atmosphere) |
Demander un devis
Avez-vous besoin d'un devis rapide? Remplissez le formulaire ci-dessous et attendez notre réponse bientôt