Modèle no: 420
En cas de conflagration à grande échelle, l'évent de décharge de pression d'urgence à ressort du modèle StorageTech ™ 420 est conçu pour fonctionner en dernier recours en cas du mauvaise fonctionnement conventionnel d'évent de décharge de pression et vide d'urgence.
Le couvercle de fermeture est conservé en position par un ressort de bobine calibré. Une accumulation de pression dans le réservoir surmontera la résistance du ressort et le poids de la fermeture, il s'ouvre suffisamment pour permettre à la pression interne de se dissiper, empêchant ainsi le risque de rupture ou d'explosion du réservoir. Il se fermera automatiquement lorsque la pression interne sera réduite.
Il existe un choix de paramètres de libération de pression pour permettre une sélection proche de la pression de travail maximale du réservoir.
L'évent de décharge de pression d'urgence à ressort est installé dans le plan horizontal sur une bride en haut du réservoir. Une utilisation secondaire de l'unité consiste à accéder au réservoir pour l'échantillonnage des produits ou la jauge de profondeur.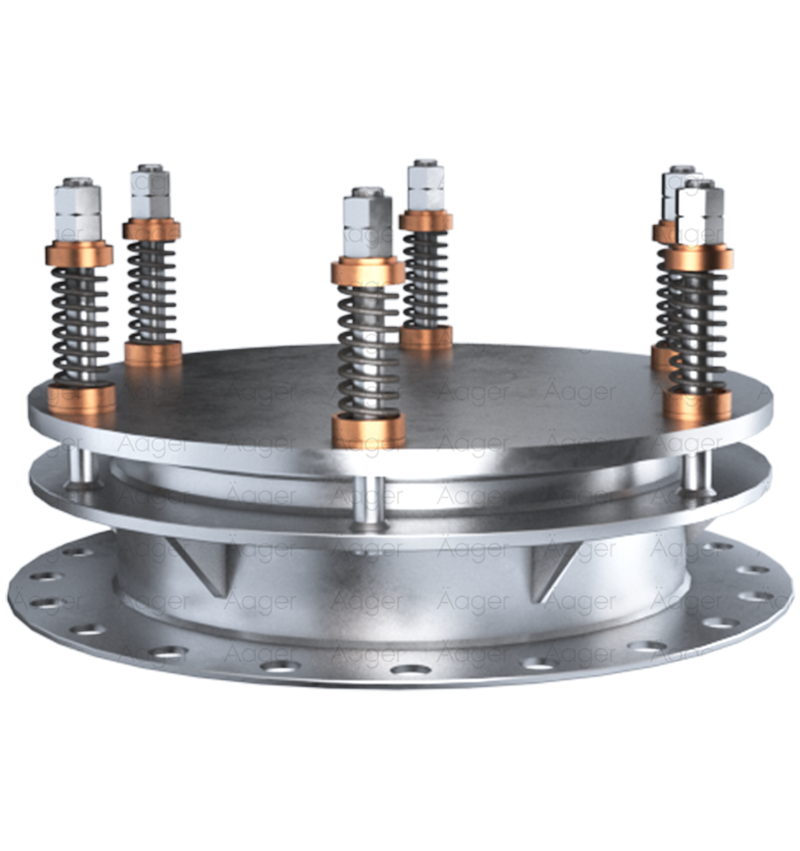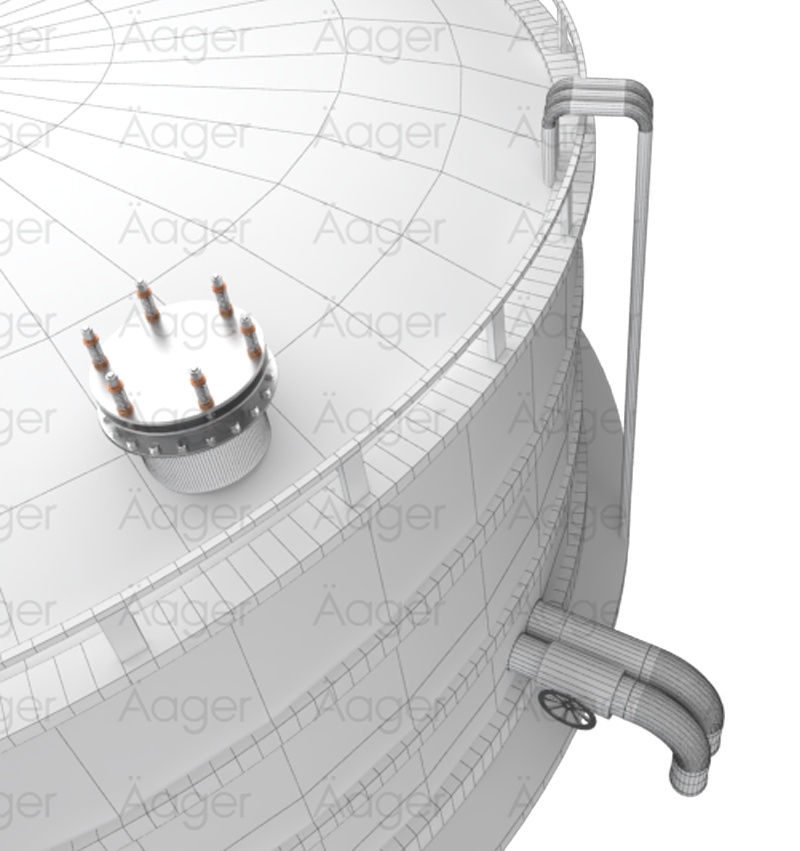 | | |
| --- | --- |
| Pression | Spring-loaded up to 140mbar |
Standard Sizes
8" to 30" 200 to 750 mm
Flange
API Class 150 RF, DIN PN16
Body
Carbon steel, 316 stainless steel, cast aluminium, cast iron
Seals
Teflon, Nitrile, Viton
Paint finish
1-) Powder Coating, Colour RAL 9006
2-) Epoxy Paint, Colour RAL 9006
3-) Customer Specification
ATEX cert
Ex II 1/2 G c IIB
The integrity of the seal is tested for leakage in accordance with API Standard 2521 – Use of Pressure-Vacuum Vent Valves for Atmospheric Loss.
The size of the vent should be calculated in accordance with API Standard 2000 (ISO 28300) – Venting Atmospheric and Low-Pressure Storage Tanks or other international standards.
Demander un devis
Avez-vous besoin d'un devis rapide? Remplissez le formulaire ci-dessous et attendez notre réponse bientôt
En savoir plus sur les soupapes de décharge d'urgence et les trappes de jauge!