Numéro de modèle : 320
L'arrête-flamme à détonation en ligne modèle 320 de Storagetech (également appelé arrête-flamme ou pare-feu) est conçu pour être installé dans des conduites de gaz. La détonation se produit lorsque la flamme traversant le pipeline atteint des vitesses supersoniques, généralement en raison de la configuration du pipeline ou de la rugosité de la surface du pipeline. Les changements de densité et de pression du gaz entraînent une métamorphose de la vitesse de la flamme de subsonique à supersonique.
L'élément d'extinction de flamme est conçu pour avoir trois ou quatre fois la surface du tuyau dans lequel il est installé et est assemblé entre deux manchons réducteurs à brides. L'élément comprend une volute ou des volutes étroitement enroulées de ruban d'acier inoxydable serti pour former des passages à travers lesquels la vapeur passe. La surface de chaque passage détermine le niveau de protection que l'élément fournit. L'arrête-flammes à détonation en ligne modèle 320 de Storagetech a un écart maximal de sécurité expérimentale (MESG) conformément à la norme et convient aux groupes de gaz IIB et IIA.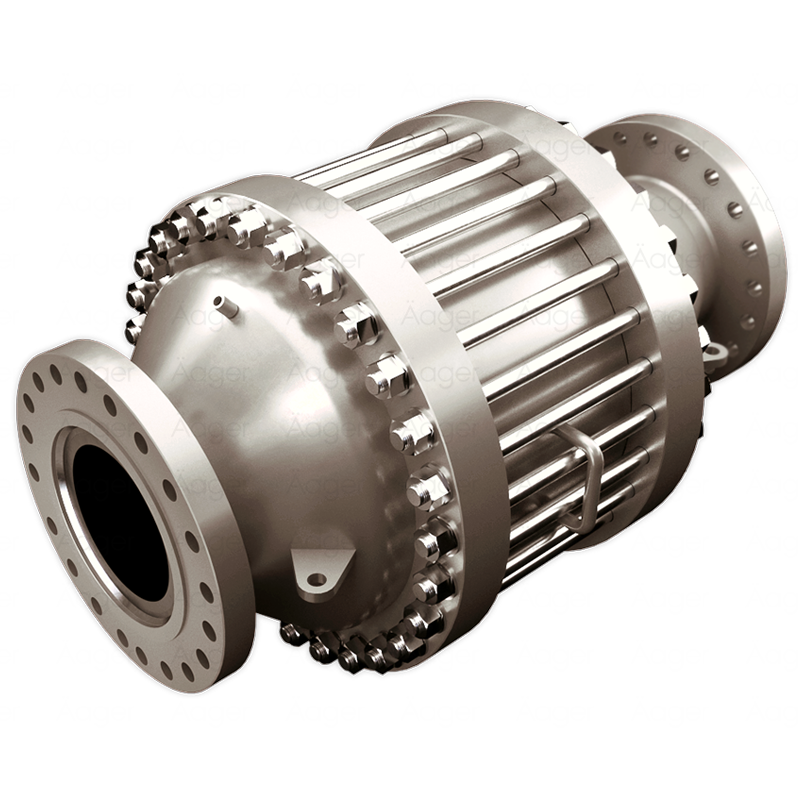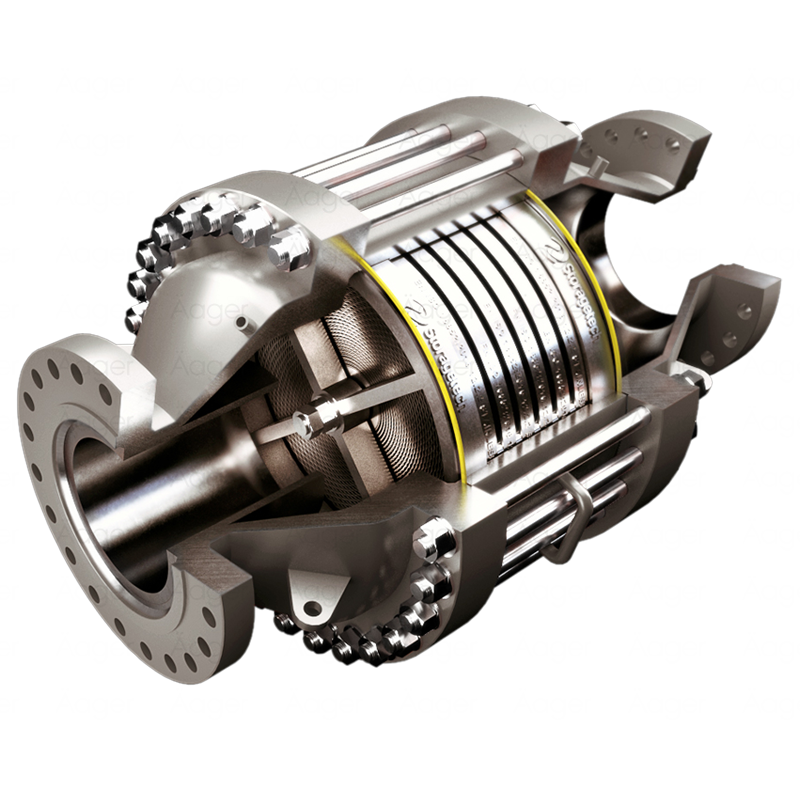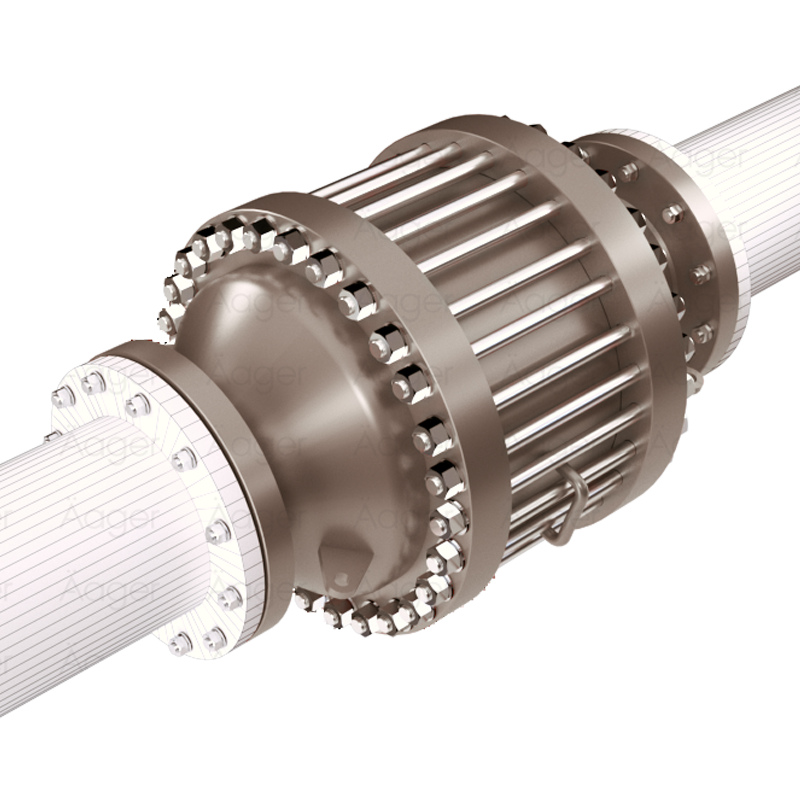 L'arrête-flamme à détonation est plus robuste que le arrête-flamms à déflagration, et les volutes contiguës ont des MESG plus petits pour résister à des pressions plus élevées et pour éteindre les détonations. Il doit être installé dans la canalisation où il y a une distance significative entre l'unité et la source potentielle d'inflammation.
L'unité est fournie avec un point de terre, une étiquette en cuivre et un câble. Un capteur de température peut être fourni sur demande. L'élément peut être facilement retiré pour le nettoyage ou le remplacement.
Standard sizes
1" to 12" DN25 to DN300
Body / Flanges
1-) Carbon steel
2-) Stainless steel AISI 316 –L or 304-L
3-) Aluminium
4-) Customer Specification
Flange drilling
API Class 150, PN16, and Special
Flame element
Stainless steel AISI 316 –L or 304-L
O-ring seal
Nitrile, Special
Screen
Stainless steel
Weather hood
Carbon steel, Stainless steel or Aluminium
Paint finish
1-) Powder Coating, Colour RAL 9006
2-) Epoxy Paint, Colour RAL 9006
3-) Customer Specification
ATEX cert
Ex II 1/2 G IIB
The size of the vent should be calculated in accordance with API Standard 2000 (ISO 28300) – Venting Atmospheric and Low-Pressure Storage Tanks or other international standards.
Data sheet, Model 340 In-line Deflagration Flame Arrestor
Demander un devis
Avez-vous besoin d'un devis rapide? Remplissez le formulaire ci-dessous et attendez notre réponse bientôt