Numéro de modèle : 300
L'arrête-flammes à déflagration verticale en ligne modèle 300 de Storagetech (également appelé arrête-flamme ou pare-feu) est destiné à être installé sur un pipeline à proximité de la source de toute source d'inflammation potentielle en minimisant la vitesse de la flamme et le développement d'une pression explosive.
L'élément d'extinction de flamme est conçu pour avoir trois ou quatre fois la surface du tuyau dans lequel il est installé et est assemblé entre deux manchons réducteurs à brides. L'élément comprend une volute ou des volutes étroitement enroulées de ruban d'acier inoxydable serti pour former des passages à travers lesquels la vapeur passe. La surface de chaque passage détermine le niveau de protection que l'élément fournit. L'arrête-flammes anti-déflagration en ligne modèle 300 de Storagetech a un écart de sécurité expérimental maximal conformément à la norme et convient aux groupes de gaz IIB et IIA.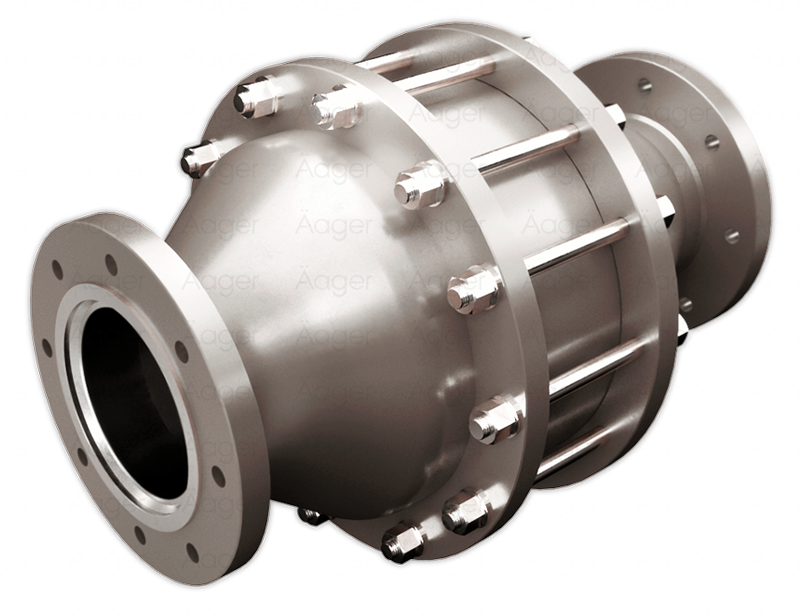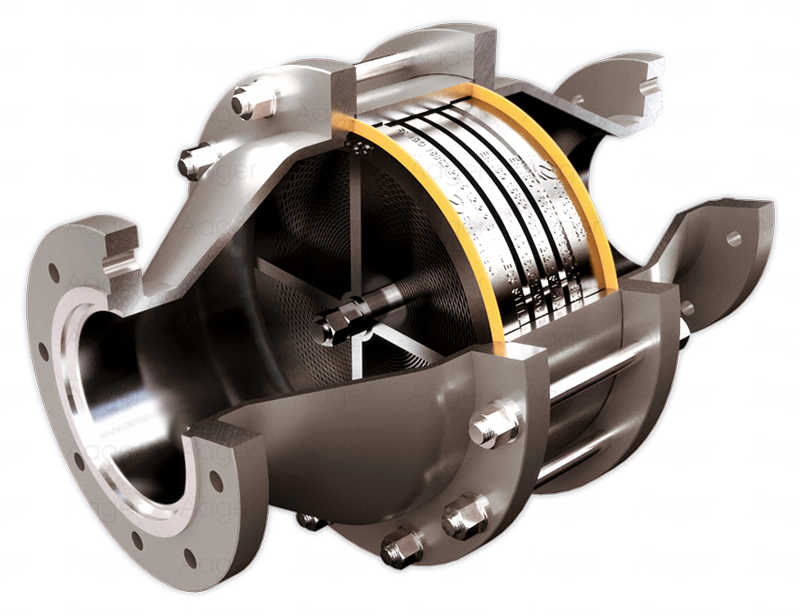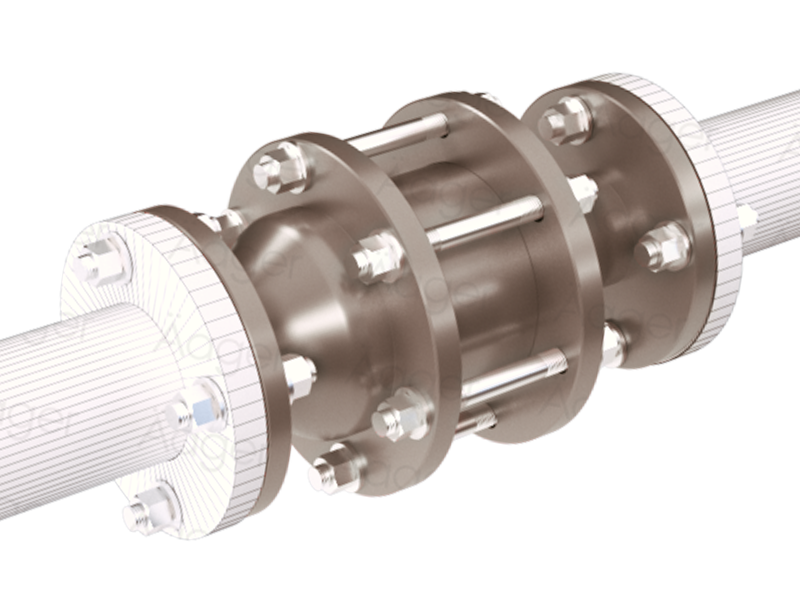 En fonctionnement normal, l'élément de flamme permet le flux bidirectionnel d'air et de vapeurs inflammables, cependant, il introduit une perte de pression supplémentaire, et cela doit être pris en compte dans la conception du système. Si un incendie ou une inflammation se produit à l'extérieur de l'équipement et allume la décharge inflammable, le pare-flammes éteindra le feu principal en absorbant et en dispersant la chaleur lorsqu'elle traverse l'élément.
L'unité est fournie avec un point de terre, une étiquette en cuivre et un câble. Périodiquement, la cellule peut être retirée pour être nettoyée ou remplacée.
L'arrête-flammes anti-déflagration modèle 300 convient à l'extinction des flammes subsoniques et doit être monté dans le plan vertical, à proximité de la source de toute inflammation potentielle. Il peut être utilisé avec n'importe quelle soupape de décompression et de dépression de Storagetech et doit être installé à l'entrée de l'unité de décompression.
Standard sizes
1" to 12" DN25 to DN300
Body / Flanges
1-) Carbon steel
2-) Stainless steel AISI 316 –L or 304-L
3-) Aluminium
4-) Customer Specification
Flange drilling
API Class 150, PN16, and Special
Flame element
Stainless steel AISI 316 –L or 304-L
O-ring seal
Nitrile, Special
Screen
Stainless steel
Weather hood
Carbon steel, Stainless steel or Aluminium
Paint finish
1-) Powder Coating, Colour RAL 9006
2-) Epoxy Paint, Colour RAL 9006
3-) Customer Specification
ATEX cert
Ex II 1/2 G IIB
The size of the vent should be calculated in accordance with API Standard 2000 (ISO 28300) – Venting Atmospheric and Low-Pressure Storage Tanks or other international standards.
Demander un devis
Avez-vous besoin d'un devis rapide? Remplissez le formulaire ci-dessous et attendez notre réponse bientôt