Storagetech's Foam Trailers are designed to launch foam over storage tanks. Storagetech's monitor trailers can be used in the first place to back up fixed fire fighting systems on oil storage tanks, and in many cases used and applied as the first attack of the fire where fixed systems have failed, or were not available. It can be used mobile or stationary. It has two nozzles, one of the nozzles is for water, the other one to launch the foam. The nozzles are made by aluminum and are resistant to corrosion. It has manometer to indicate the flowing pressure.
Product Benefits
Screen Capacity: 1500 – 3000 lt/min.
The screen can be rotated 360 degrees horizontally, and 60-70 degrees vertically.
The Screen has a two-wheel and brake system.
Spare parts can be supplied easily and are easy to transport for maintenance.
Easy to install. You do not need a special tool or experience to install it.
Resistant to corrosion.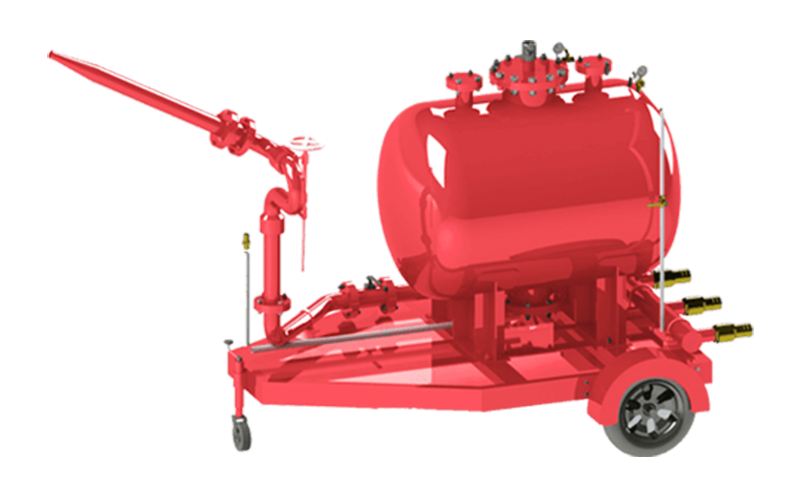 Request a Quote
Do you need a quick quotation? Fill out the below form and expect our reply soon
Read more from us about Fire Fighting!