Petrochemicals
Storagetech is one of the rare companies that provide more than 100 products with various specifications.Chemical industry is one of the most important industries for Storagetech. We are very well aware of the challenges and opportunities that industry faces. More and more companies are focusing on environmental, and social ways of doing business with ambition to tackle climate change challanges. We are here to help our customers working to reduce greenhouse gasses (GHGs) and helping to safeguard life on our planet. In this competitive landscape, we are focusing on ways to provide cost effective, quality products to the industry.
We are experts in chemical processes, heating and bulk storage.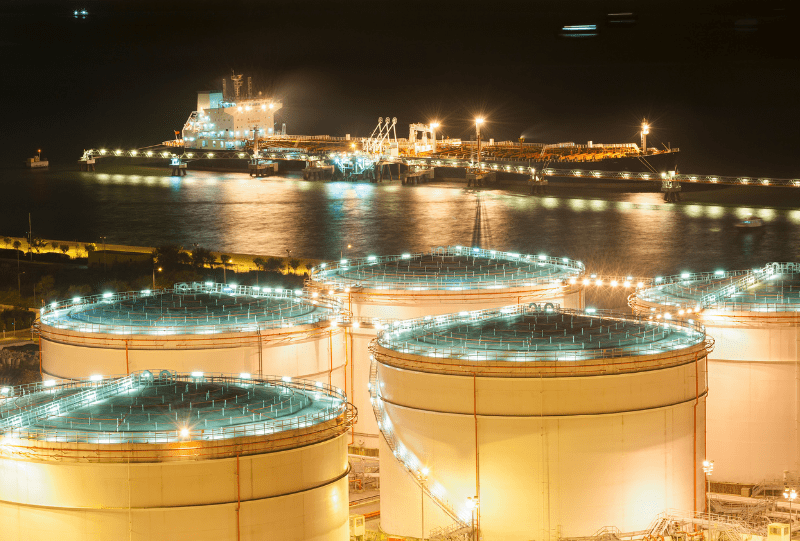 Our main products are;
Air pollution control; wet packed scrubbers, absorbers, odor control units, and bio scrubbers.
Process equipment; separators, filters, and coalescers.
Static equipment; pressure vessels, storage tanks, thermal fluid heaters and heat exchanger.
Storage tank emission control & safety; storage tank aluminum dome roofs, internal floating roofs, seals, floating suction units, flame arresters, pressure vacuum relief valves.
Storagetech developed the best solutions for every sector. The product ranges are integrated with the sectoral needs from a customer-oriented perspective. Environmental solutions are developed by their team for people and the industry itself. Storagetech products offer a better and safer solution for all types of storage tank equipments.
The highly qualified engineering team of Storagetech works closely with their R&D team and their customers. This working philosophy in different sectors is the key to their 40 years of experience. Their technical expertise and know-how are developing with the latest innovation for offering always the best solution.
At Storagetech, staying up-to-date with the latest technology is a top priority. Our in-house R&D team conducts research both internally and in collaboration with local universities. In our manufacturing facility, we utilize the latest technology to minimize human error and improve efficiency during the production process. We also use specialized computer and calculation programs to create the most accurate technical drawings
Storagetech's product range complies with all relevant industry standards. These standards include ATEX, ISO 16850, PED, and ASME U and R.
Our manufacturing facility is accredited to ISO 9001, ISO 45001, and other international standards.