Marine / Oil & Gas Offshore
The marine and Oil & Gas offshore industries are facing numerous challenges as they strive to improve safety, efficiency, and sustainability. At Äager, we are committed to helping our customers in these industries overcome these challenges by providing them with high-quality, customized products and services. We are certified for
"DNV GL class programme DNVGL-CP-0352 – Approval of manufacturers – Manufacture of welded products – Welding workshop", and capable of fabricating DNV certified offshore products.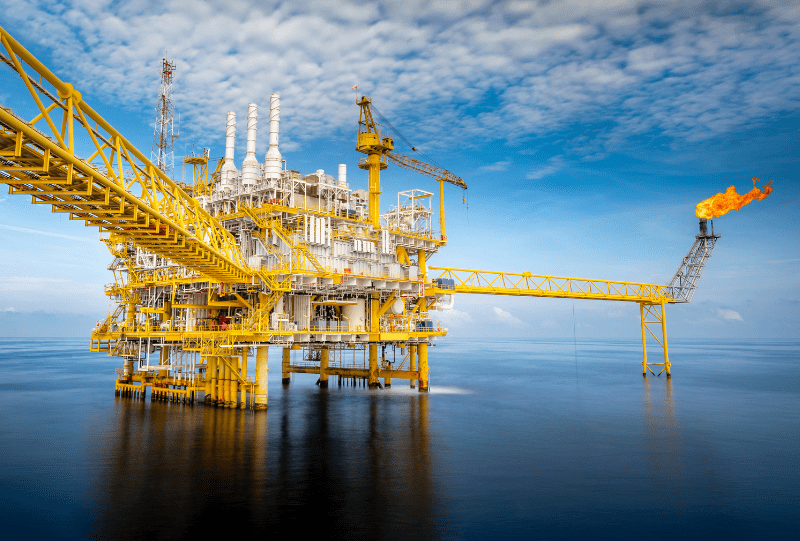 Our experienced R&D team has developed a range of products that are specifically designed to meet the unique needs of the marine and Oil & Gas offshore industries. For example, our flame arresters are designed to prevent the spread of fires in offshore environments, while our surge vessels and pressure relief valves help to ensure that offshore operations are safe and efficient.
In addition to our core products, we also offer a range of services that are designed to support the marine and Oil & Gas offshore industries. Our engineering team can provide expert support and guidance on the design and implementation of our products, ensuring that they are integrated seamlessly into your operations. We also offer ongoing maintenance and support services to help you keep your equipment running smoothly and reliably.
At Äager, we are dedicated to helping our customers in the marine and Oil & Gas offshore industries succeed. By providing high-quality products and services, we believe that we can help you overcome the challenges of operating in these demanding environments and achieve your business goals.
Storagetech developed the best solutions for every sector. The product ranges are integrated with the sectoral needs from a customer-oriented perspective. Environmental solutions are developed by their team for people and the industry itself. Storagetech products offer a better and safer solution for all types of storage tank equipments.
The highly qualified engineering team of Storagetech works closely with their R&D team and their customers. This working philosophy in different sectors is the key to their 40 years of experience. Their technical expertise and know-how are developing with the latest innovation for offering always the best solution.
At Storagetech, staying up-to-date with the latest technology is a top priority. Our in-house R&D team conducts research both internally and in collaboration with local universities. In our manufacturing facility, we utilize the latest technology to minimize human error and improve efficiency during the production process. We also use specialized computer and calculation programs to create the most accurate technical drawings
Storagetech's product range complies with all relevant industry standards. These standards include ATEX, ISO 16850, PED, and ASME U and R.
Our manufacturing facility is accredited to ISO 9001, ISO 45001, and other international standards.