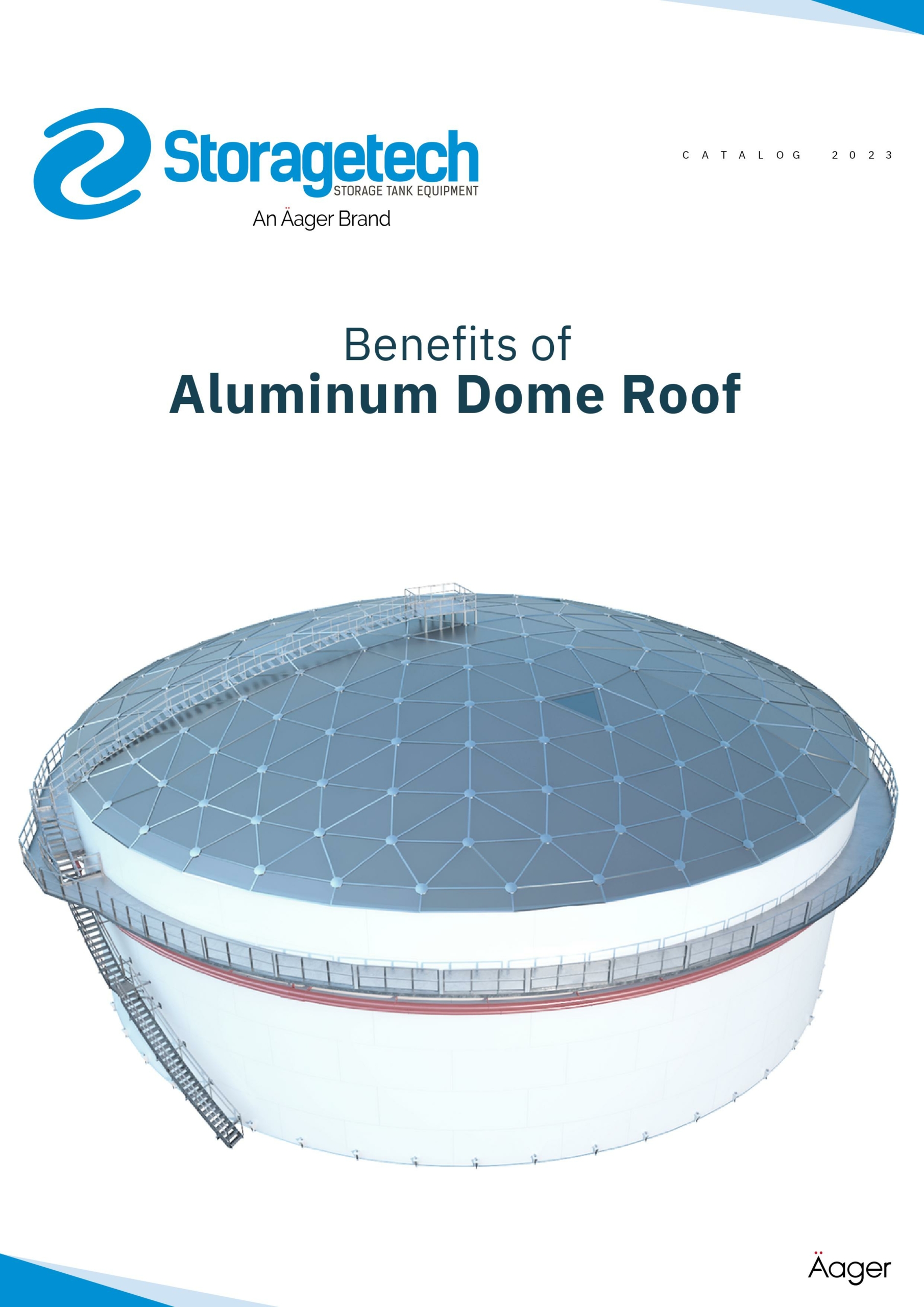 Aluminum made tremendous advances as a structural construction material in the last thirty years. To understand the reasons why it is necessary to develop an appreciation for the basic fundamentals that make it so well suited for many construction applications.
The Aluminium Geodesic Dome Roof is an innovative modular free-spanning, a self-supporting structure that perfectly complements modular bolted containment and storage solutions. The design of the Geodesic Dome is such that it will fit onto both new and existing tanks, often without the need for the tank to be reinforced. They are a fast and easy solution to install with the low weight of the aluminum structure giving decisive cost advantages when compared to other roof types. The solution is elegant and gives maximum durability with minimal ongoing maintenance whilst providing environmental protection and a suitable means of odor control from the contents of a tank.
The Domed Roof can be used on very large diameter tanks without the requirement for intermediate supports. The roof design offers excellent resistance to atmospheric conditions and is designed to withstand very high wind and snow loads which makes them an effective choice for weather protection. Utilising an intelligent sealing system the design allows rapid and reliable construction in all types of construction conditions.