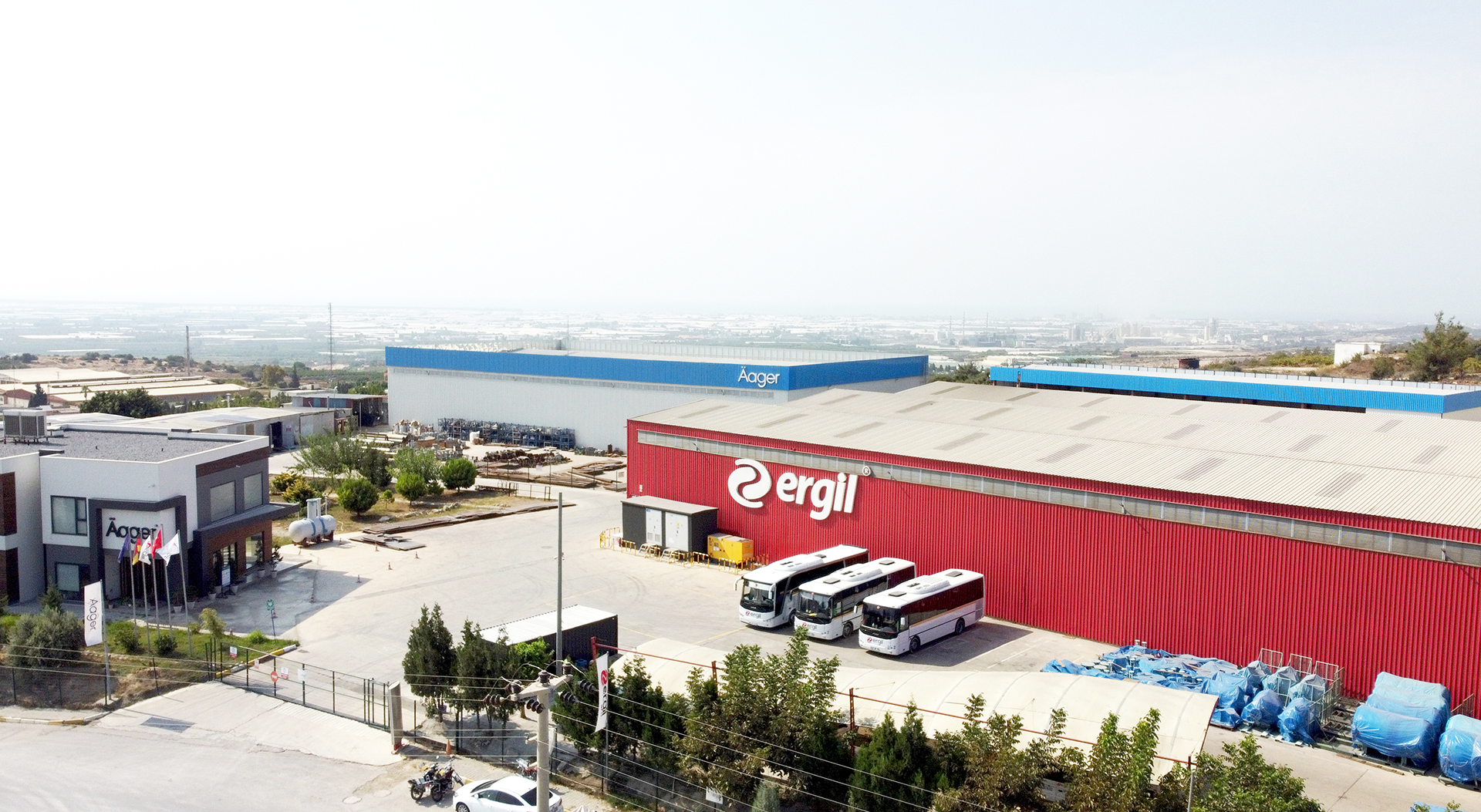 11th January 2016 – Founded in 1983, Äager GmbH provides a comprehensive range of professional services to Oil, Gas, Petrochemical, Chemical, Water industries for 30 years. It operates out of its headquarters in Istanbul, Turkey with branch offices in United Arab Emirates, Azerbaijan and Singapore. A leading supplier of Internal Floating Roofs, Storagetech is proud to introduce its new addition – MegaFloat Full Contact Internal Floating Roof which is a result of over 30 years of practical storage tank and storage tank equipment manufacturing experience by Äager engineers and the management.
MegaFloat is designed to meet all standards and specific requirements of the industry, which is demanding safer and efficient ways to operate the tanks. Manufactured to be installed inside fixed roof storage tanks, it's a Full Contact Floating Roof with absolutely no gap, thereby reducing emission and restricting vapor build up. The differentiating factor between MegaFloat and the other Internal Floating Roof is the space, often there is vapor space between the roof and the product which allows dangerous fumes to collect. MegaFloat is designed to be much more reliable than other available Internal Floating Roofs.
MegaFloat is welded, ensuring there is no leakage of precious non-renewable fossil fuel and is pre-fabricated at our state-of-the-art manufacturing facility in Mersin, Turkey. This reduces the time taken for installation at the site, leading to quicker execution of the project. Unlike, the other Full Contact Internal Floating Roof in the market which has a short product life span and is non-durable as they are stuck with chemical to sheets. MegaFloat beats its competitors in the market by being stronger, tighter and one having a longer product life span and sturdy enough to store all kinds of fuels. We care for the environment and ensure our products are designed and manufactured to serve this objective we hold so dear.
Mr Nallikanth, Business Development Manager – Äager says "MegaFloat is a turning point for our company, this is a result of an industry need. We hope to meet industry requirements through this new innovation"