Model No: 420
In the event of a large-scale conflagration, the ERGIL Storagetech™ Model 420 Spring-loaded Emergency Pressure Relief Vent is designed to operate in the last resort in the event that the conventional pressure-vacuum relief valve has failed to operate.
The closure lid is retained in position by a calibrated coil spring. A build up of pressure in the tank will overcome the resistance of the spring and the weight of the closure cause it to open sufficiently to allow the internal pressure to dissipate, thereby preventing the risk of tank rupture or explosion. It will close automatically when the internal pressure is reduced.
There is a choice of pressure release settings to enable a selection close to the maximum working pressure of the vessel.
The spring-loaded emergency pressure relief vent is installed in the horizontal plane on a flange at the top of the tank. A secondary use of the unit is to access the tank for product sampling or depth gauging.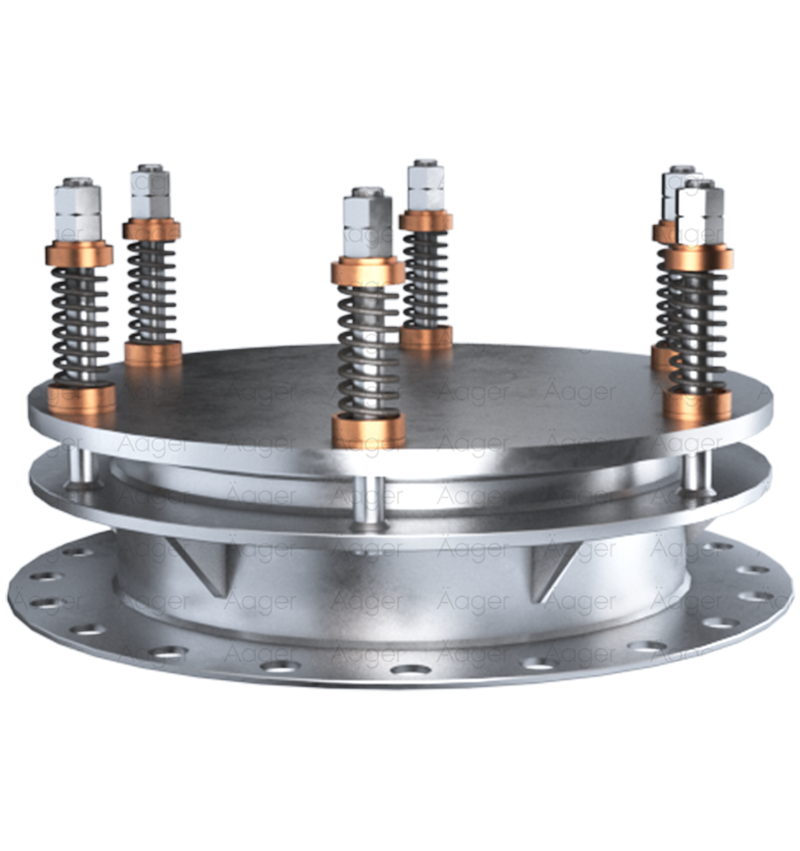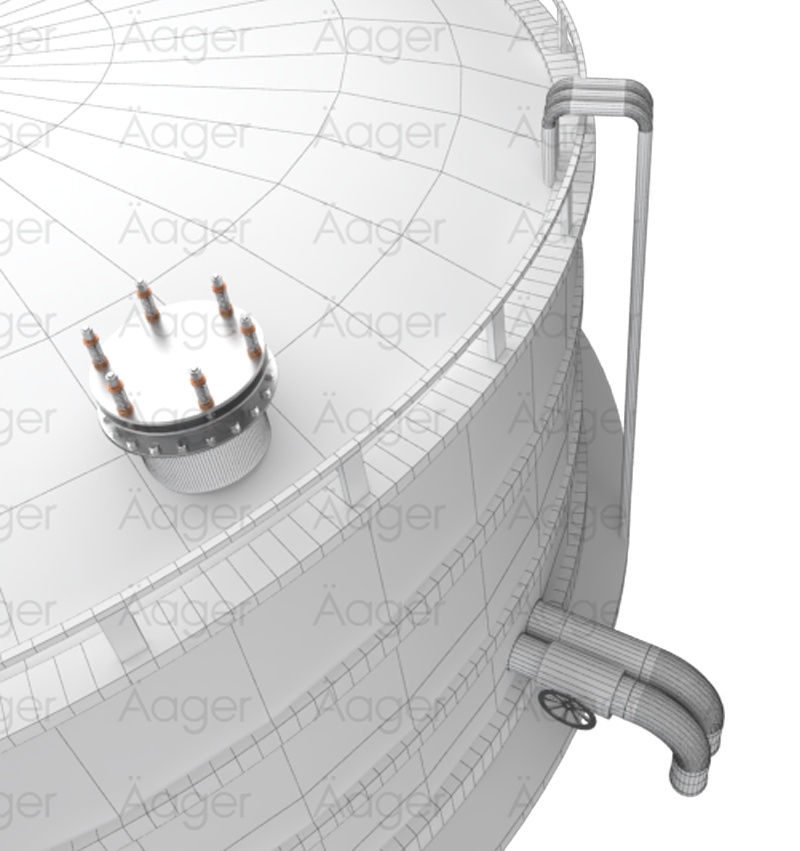 | | |
| --- | --- |
| Pressure | Spring-loaded up to 140mbar |
Standard Sizes
8" to 30" 200 to 750 mm
Flange
API Class 150 RF, DIN PN16
Body
Carbon steel, 316 stainless steel, cast aluminium, cast iron
Seals
Teflon, Nitrile, Viton
Paint finish
1-) Powder Coating, Colour RAL 9006
2-) Epoxy Paint, Colour RAL 9006
3-) Customer Specification
ATEX cert
Ex II 1/2 G c IIB
The integrity of the seal is tested for leakage in accordance with API Standard 2521 – Use of Pressure-Vacuum Vent Valves for Atmospheric Loss.
The size of the vent should be calculated in accordance with API Standard 2000 (ISO 28300) – Venting Atmospheric and Low-Pressure Storage Tanks or other international standards.
Request a Quote
Do you need a quick quotation? Fill out the below form and expect our reply soon
Read more from us about Emergency Relief Valves & Gauge Hatches!