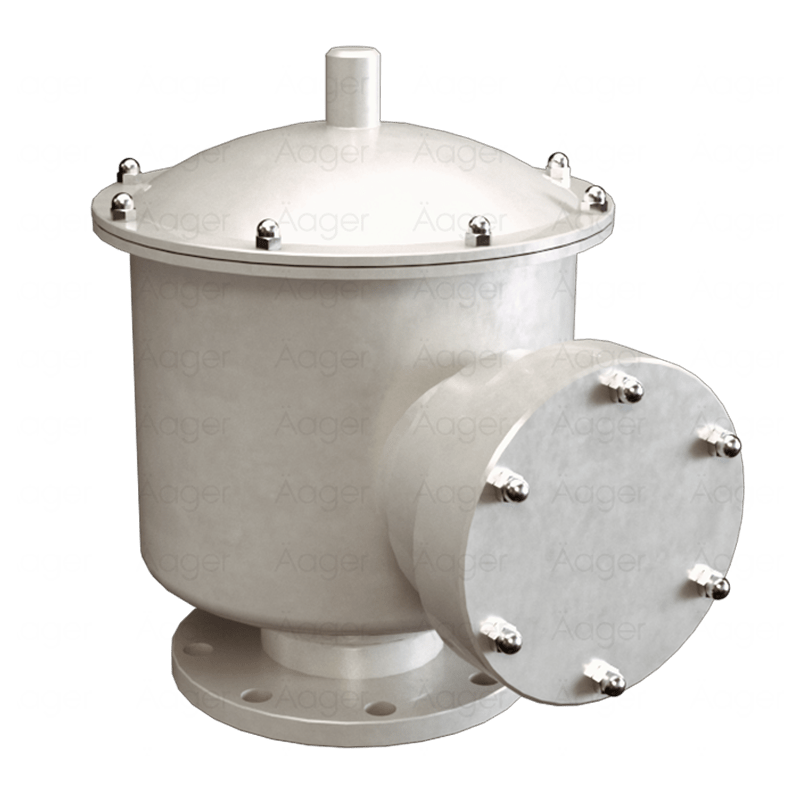 June 29th, 2015 – Storagetech announces an extension in its product portfolio with the launch of Pressure Vacuum Relief Valve with Flame Arrestor (End of line, weight loaded integrated and atmospheric deflagration proof). The Pressure Vacuum Relief Valve is from Storagetech an offshoot of Äager – the global specialist in engineering, construction and manufacturing for oil, gas, chemical and petrochemical industries is designed in a manner that it ensures a smooth, positive and effective operation.
One of the greatest dangers involved with transport or storage of flammable liquids or gases is the ignition of the flammable vapor; resulting in fire or in worst cases even an explosion. Thus, safety is of utmost importance. Pressure Vacuum Relief Valve with Flame Arrestor provides total security by ensuring protection against damage through over-pressurization, implosion due to vacuum conditions and preventing any external flame to enter the tank. It comes with a body surface that is self-draining and the drip design prevents condensate from settling on seating surfaces.
An environment friendly product, it protects the environment by guaranteeing minimum vapor loss.  Besides conserving the environment, it is also economical providing extra safety unlike traditional pressure vacuum valves.  Its internal design allows easy access for inspection and can be easily to installed. In addition to this, its pressure full lift technology uses high set pressures further leading to reduction in product loss.
The product has an enhanced and optimized flow performance. Its diaphragm and seal are manufactured from Teflon; this further reduces the possibility of ice formation and sticky residues hindering the valve opening, while the pallet assembly moves freely on its guide post. The integrity of the seal is tested for leakage in accordance with API Standard 2000 (ISO 28300) – Venting Atmospheric and Low- Pressure Storage Tanks or international standards.
Riza Altunergil, Vice President of Commerce, Äager GmbH commented "Careful consideration has gone into the manufacturing of Pressure Vacuum Relief Valve with Flame Arrestor, this new introduction is to not only add value to our business but to provide our customers with a reliable product from an established brand in the market."
-END-
About Storagetech
Storagetech manufactures storage tank equipment, such as flame arrestors, breather valves, gauge hatches, floating roofs, and floating suction pipe. Since 1982, it has been providing many products for energy industry including pressure vessels, storage and process tanks and firefighting systems. These products are manufactured at the 32,000 square meter state-of-the-art manufacturing facility in Mersin, Turkey.  Storagetech is ISO 9001, 14001, OHSAS 18001, ASME U-4, S-2, R Stamp accredited and CE/ATEX certified for its storage tank products.
Storagetech has developed an excellent reputation internationally in the industry due to its total commitment to quality in every aspect of the business. Its customers include Shell, BP, Total, Hess, Chevron, Abu Dhabi National Oil Companies, Qatar Petrol Companies, National Iraqi Oil Companies, BOTAS Turkey, TPOA Turkey, Petrofac, Schlumberger, Bechtel, L&T, Wood Group, Tekfen, Enka, Six Construction and Alstom.