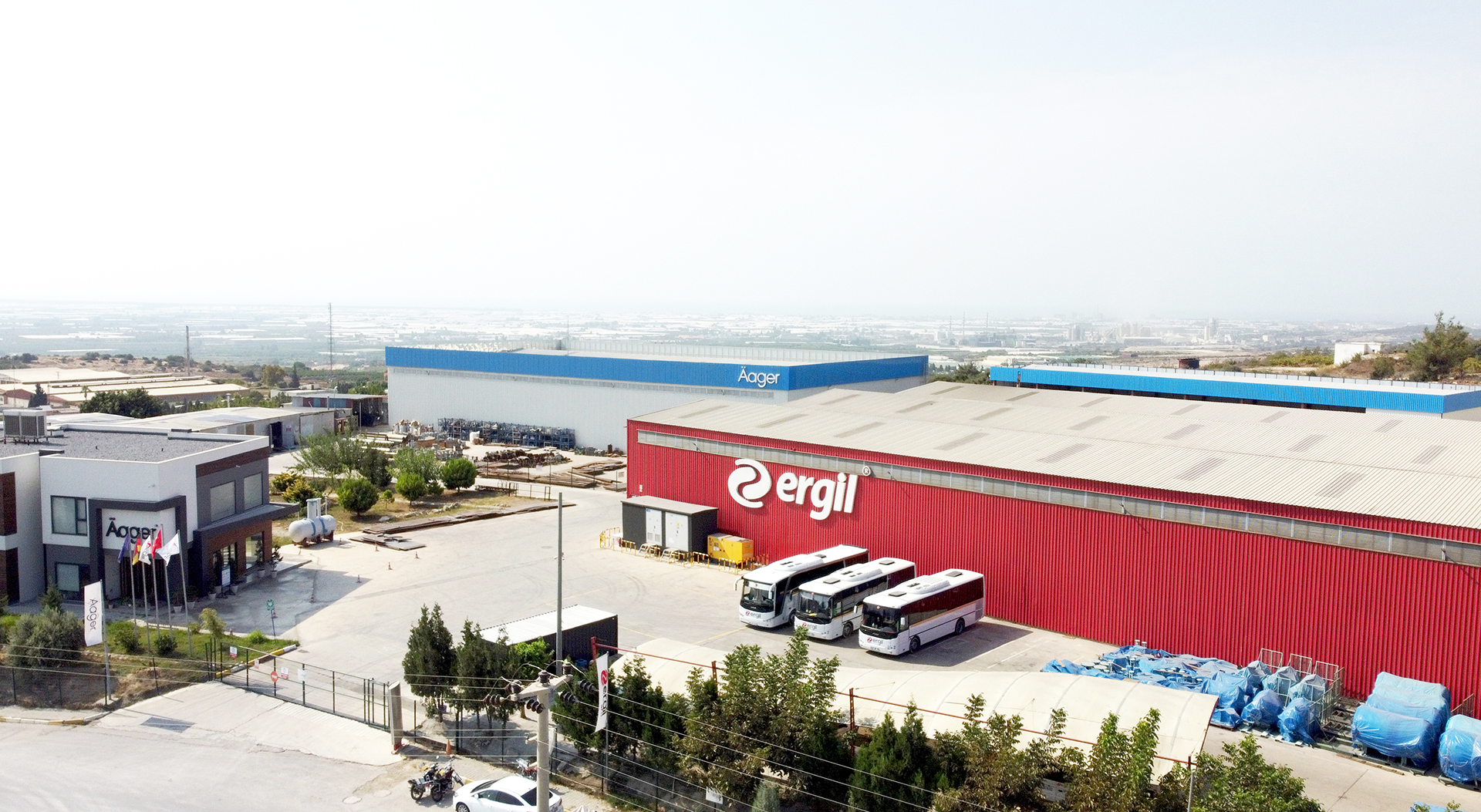 Äager GmbH , a worldwide leader in engineering, construction and manufacturing for oil, gas, water, chemical and petrochemical industries has been selected by Gulf Petrochem to provide 16 pontoon type internal floating roofs for their Pipavav Terminal project in Pipavav, Gujarat region, India.
Äager GmbH as a designer, builder and installer of storage tanks to the petroleum and chemical industries, has expended much effort to the cause of reducing tank storage losses since 1996. In addition to building fixed roof storage tanks, it manufactures full-contact type internal floating roofs, pontoon type internal floating roofs, and carbon steel external floating roofs, as well as a range of external and internal floating roof seals, weather seals and a rim-seal firefighting system, an essential safety feature. Storagetech is a major supplier of pontoon type internal floating roofs, which fully complies with API 650 standards. Pontoon type floating roofs are the most economical type of floating roofs in the market. Pontoon type IFR, which consists of a series of capped hollow tubular pontoons connected to a grid of beams and top-sheet of aluminum tread plate. The design permits a vapour space between the floats and the underside of the plate. Storagetech internal floating roofs, which minimize the evaporation losses of stored products, such as jet fuels, gasoline, diesel, and crude oil, can be offered as aluminum or stainless steel design. In addition to the economic benefits, floating roofs help control hydrocarbon emmisions and risk of fire.
Oktay Altunergil, CEO of Äager comments: "In the past Äager successfully supported Gulf Petrochem in their projects in Tanzania and the United Arab Emirates. With this project I very much look forward to developing business and opportunities in India. Since establishment of Äager we have continued to strive to provide high quality of products and services to the oil and gas industries all over the world and I believe this is a landmark order for Äager in such a competitive and fast growing market."
About Gulf Petrochem
Gulf Petrochem Group is a leading player in oil space, with a vision to be an integrated multinational energy organization driving international growth with an excellent suite of development projects spread across different continents.
Gulf Petrochem's Corporate Office is situated in United Arab Emirates with global presence at several locations that inter alia includes India subcontinent, South East Asia, Africa, Europe and South America. Today, Gulf Petrochem Group is running its operation through various strategic business units: Oil Trading & Bunkering, Oil Refining, Grease Manufacturing, Oil Storage Terminals, Bitumen Manufacturing and Shipping & Logistics. The Group's ongoing expansion plans includes setting up new refinery in Tanzania and will also be opening new trading offices in London, Lagos and Kuala Lumpur that will surely increase its global presence.